Here's s a new pedalboard I've been messing around with. It's just a dry-fit so far, I haven't even sanded anything yet. It's curly cherry and maple. The flat black of pedaltrain just wasn't doing it for me anymore, so I decided to spice things up during my winter hibernation. I'm going to TransTint Vintage Amber Dye the whole unit and then a few coats of Waterlox Tung-Oil (amazing stuff) should do it.
There's basically 2 loops, with a volume pedal in between, that way the 1st loop sees a full consistent signal, and the 2nd loop is dynamic based on the volume pedal.
GTR> Waldo Buffer > Loop 1 > Visual Volume > Loop 2
I'll be adding a POG to replace my OC-2. Also adding a second OD to stack after the Earth Drive but before the Comp, and Delay is last . That will be it for analog pedals, and then I'm going to throw an M9 with dual exp pedals on my pedaltrain for another separate loop, it will be the perfect size.
Any suggestions for a 2nd low-gain OD? I was thinking a Timmy, or a MP Sweet Honey. Any non-Jer recommendations that you guys think will work well with these type of rigs?
Usaully my iPhone takes sweet pics, but these came out pretty bad for whatever reason.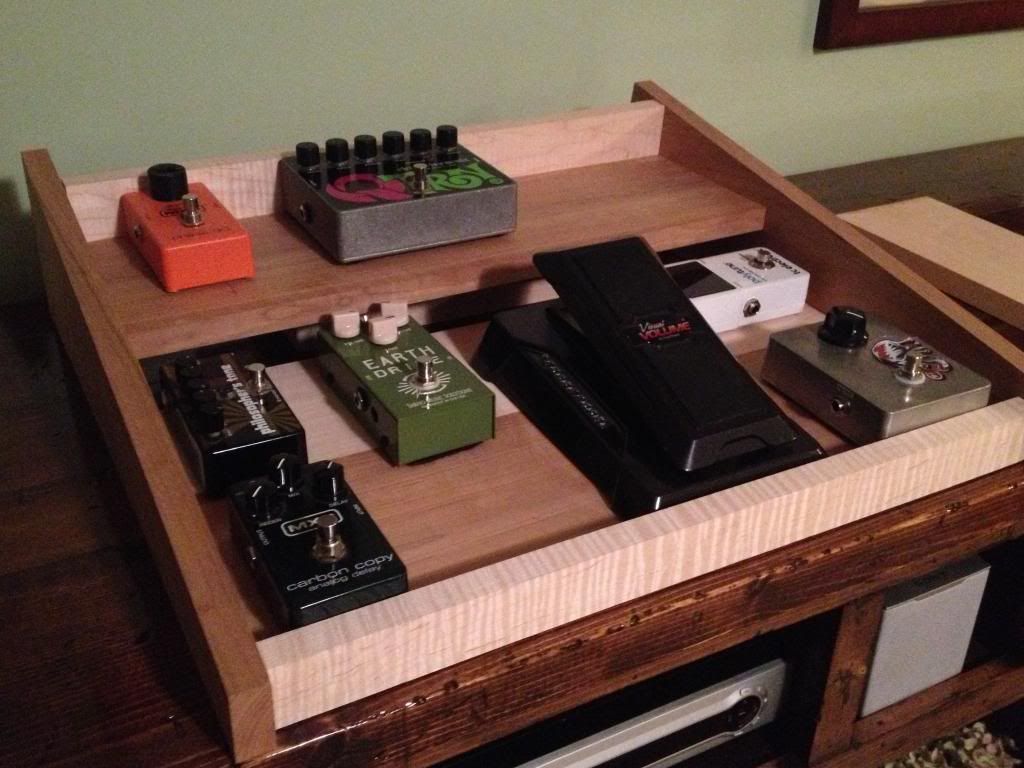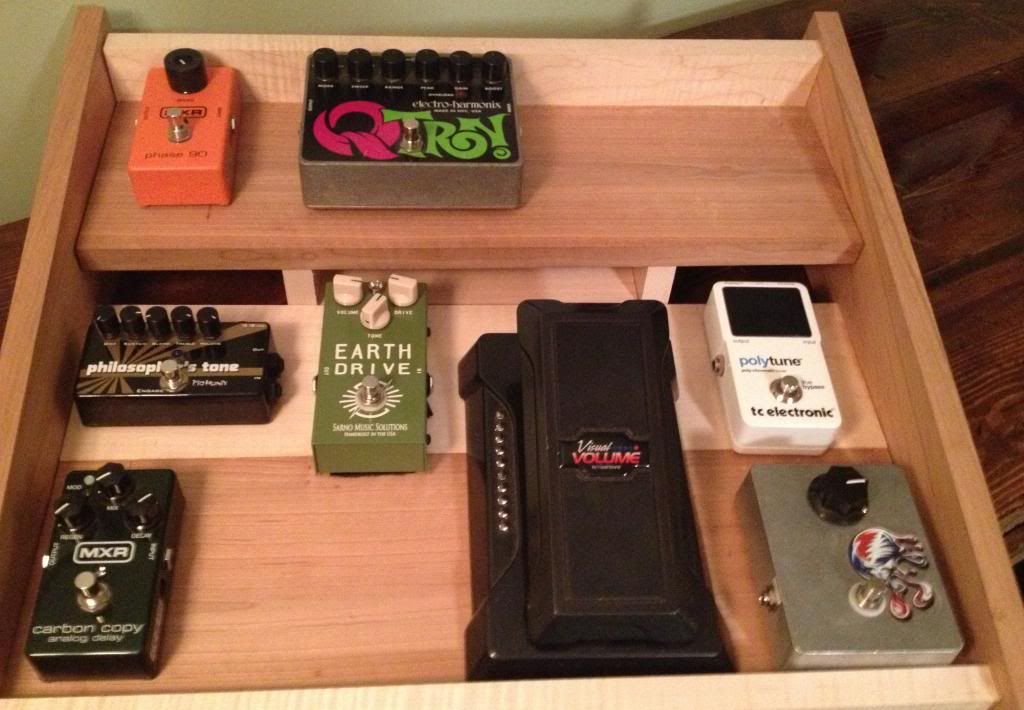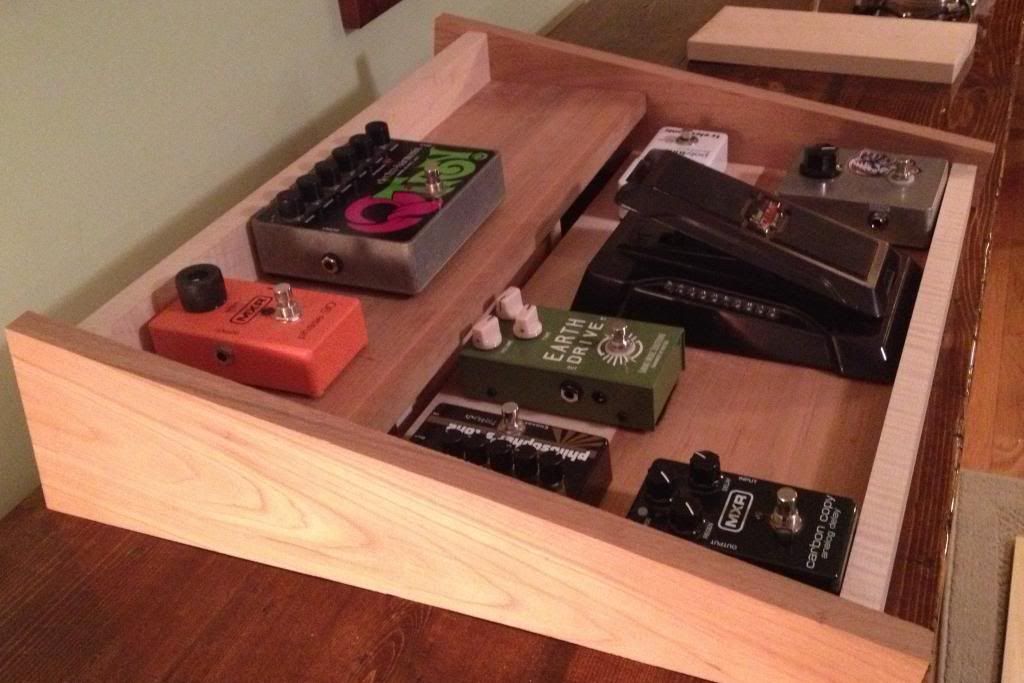 Last edited by
eric
on Thu Jan 31, 2013 1:27 pm, edited 1 time in total.