Hey!
So the last few years Ive been working on my own buffer and booster circuits, based on the basics. After building nearly 200 guitars with effects loops, and various buffers, I've come up with my own twist. I still will install CAEs, or Waldos, or whoevers in the guitars designed. I dont think there is a "one size fits all" circuit. BUT most of the time I have wanted more flexibility and since I dont build "clone" guitars, I tend to not need to go with the purist style buffers. So my new version has the buffer (single transistor) and the Booster (single transistor) circuits on one board, but also somewhat independent (they share the same battery). I wire the buffer right after the pickups, and the booster right before the output jack. And usually with on/off switches, and a outboard gain knob for the booster, that delivers 0-6 db. OR an alternat version with the on board trim pot. Ive done about the last 30 guitars with this circuit.
I hope you wont take this as spamming,because iI really am not converned with selling these. I do sell them for $100,but like I said, i really don't need to sell any.
Mostly I just want this to be available to anyone looking for this.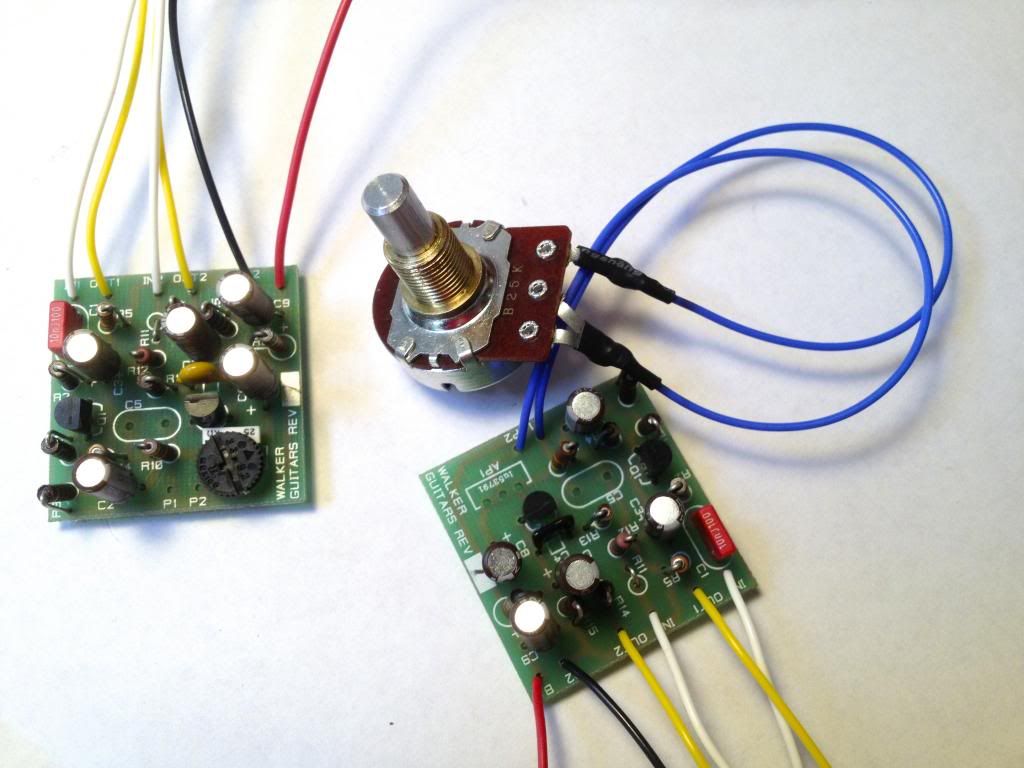 and a video kind of demonstrating this.
Right on!
Scott