I wanted to give Rich Hoeg a plug here for building me 2 outstanding guitars. The quality, craftsmanship, the artistry of these instruments are phenomenal! I couldn't be more happy about the investment in choosing to go with Rich to build these guitars. The Blackknife is just simply kicks ass. It's everything I've dreamt about and more. It's a great sounding clean, solid guitar that sounds F*en awesome! The eq system is so easy to fine tune and love that it's at my fingertips. I'll definitely have to do a video so you guys can check it out. A buddy of mine bought the other Blackknife with the 3 single coils and he thinks by far best instrument he's ever played.
So, if you Bobby players out there are wondering who to go with in a custom, In my opinion there is only one guy.
http://www.hoegguitars.com/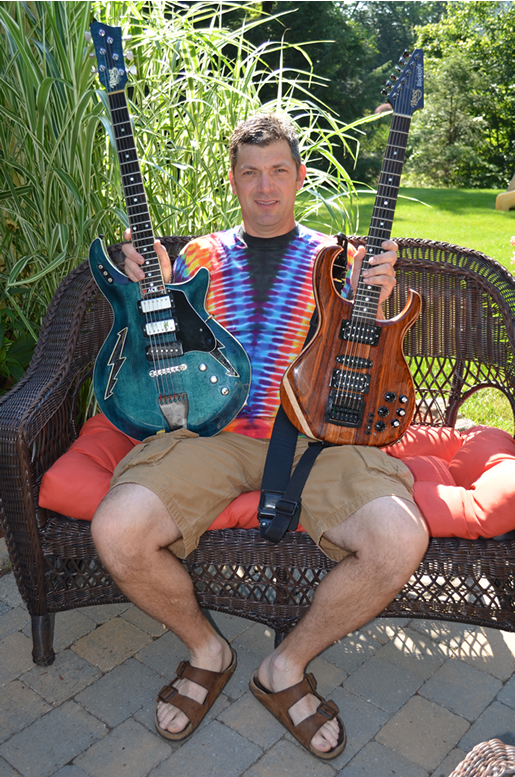 "Without love in the dream
it will never come true"