Been working with Courtenay for about six months on the "just exactly right" cover for my cab and I'm a happy boy now! Pretty much exactly what I've lusted after for about 40
years :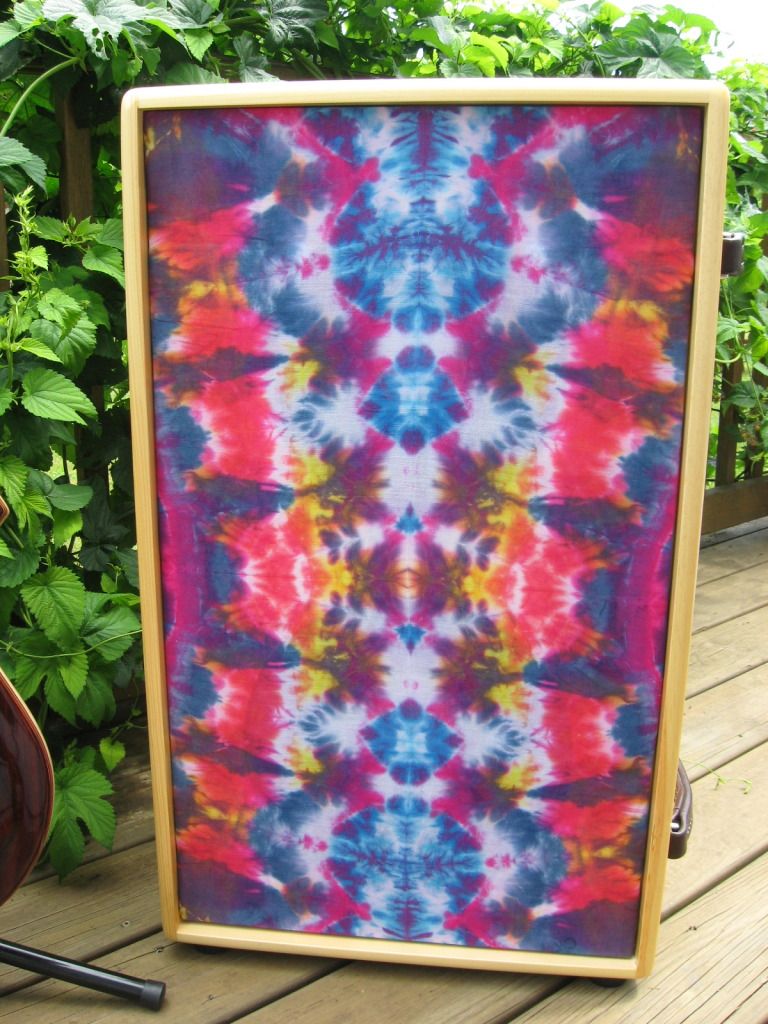 I bought one from his web page (left one, below), but after I got it I just couldn't cut it up- it was too nice. So I talked to him about what I was looking for and he made two for me to choose from (The Other One below, right). I liked them both so I took them both, and had him make me a t-shirt to boot. There is such incredible detail in his work, just beautiful. Highly recommended if you're looking for tie dye- you can't beat going right to the source.
Also- When I told him that I had bought the blue one to use a a speaker cover he said that I wouldn't want to use it for that. Like most of his work it's done with cotton, which is thick. He said for speaker cabs you want to use silk, and that's what he made the two he sent me out of. Very light, no "coloring" (no pun intended) of the sound.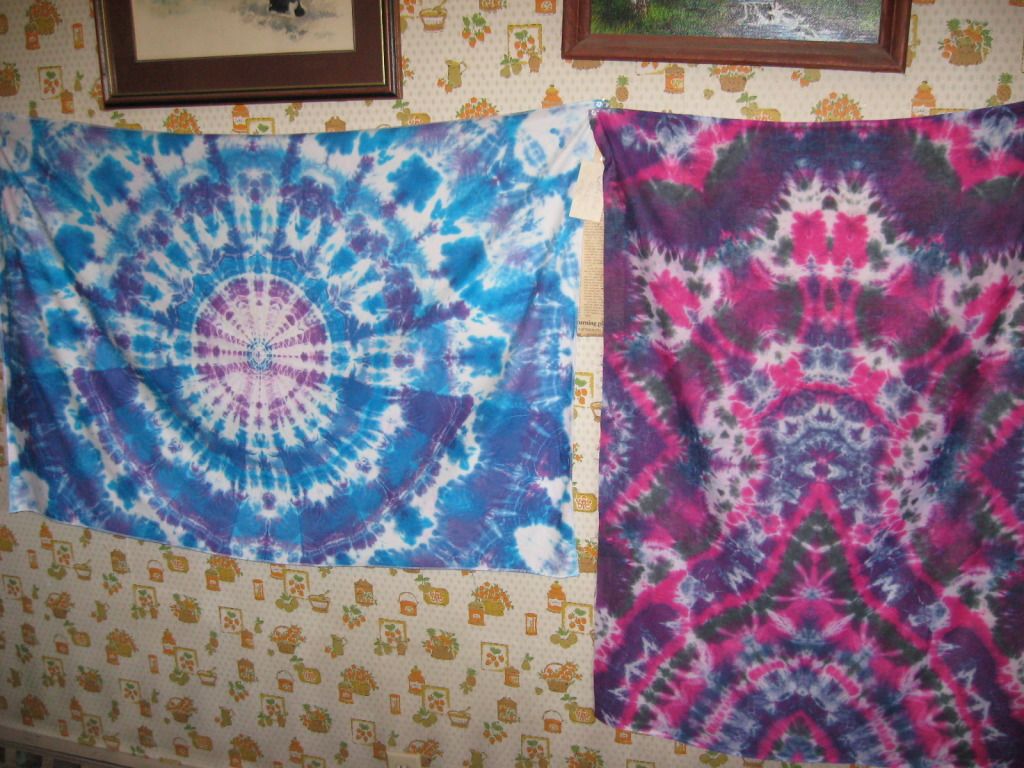 "Do not write so that you can be understood, write so that you cannot be misunderstood." -Epictetus

First show: 8/16/69 (Woodstock)
Last show: 3/19/95 (Unbroken Chain breakout)
Member of the Four-Decade Club
Charter Member, President & CEO of OAD (Order of the Ancient Deadheads)