EDIT: I just got my answer direct from Godfrey: "To answer your question, yes tbe StagePro sends either guitar through the effects chain. Designed it for Barry Sless who plays pedal steel and obel guitar through the same rig and pedalboard. StagePro switches seemlessly through both." I just ordered mine, it's #391.
Question for Will (wpmartin1979) re: your new Hubbub Stage Pro -
When you have both an OBEL-equipped guitar and a regular guitar (in the Aux input) plugged into the unit at the same time, when you footswitch from the OBEL guitar to the Aux guitar, does the signal from the Aux guitar still go through your same effects loop as for the OBEL guitar?
Thanks.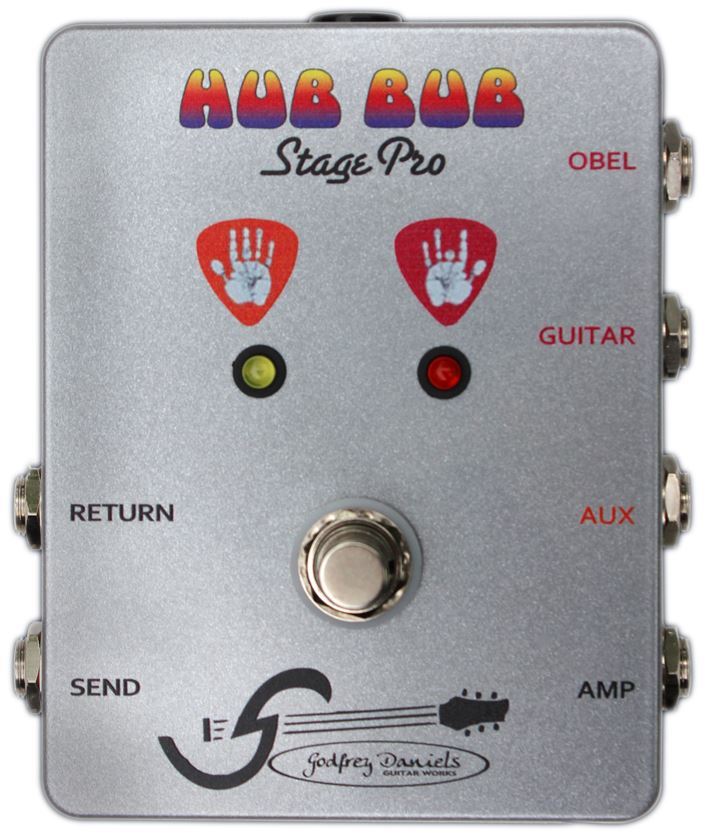 My album, Galvanic Samurai:
https://jonsilberman.hearnow.com/
My SoundCloud page:
https://soundcloud.com/gratefuljon
If Jerry Garcia was nothing else, he was the ultimate original. I believe Jerry would be the first to tell us, "I never spent my life slavishly copying anyone. Influenced by - yes; copying – no. First and foremost, be yourself."