Greetings from West Marin!
I found the forum by doing some research on Doug
Irwin
. I have been playing
bass
since 1968 (age 13). A number of basses and amps passed through my hands by the time I met Dough in '76. My younger brother had Doug do some custom work on his Les Paul Junior. It was about a year later in the summer of '77 when we both decided to have him build a
bass
for me and a guitar for my brother.
I took delivery of my
bass
in '80 and my brother took delivery of his guitar in '82 after Doug mysteriously disappeared with his fully paid for guitar only partially complete (not wired or setup). It was a miracle my brother ran into Doug's wife on the streets of Santa Rosa one day which led him back to Doug and the retrieval of his guitar. We believe these were the very last two instruments Doug ever completed.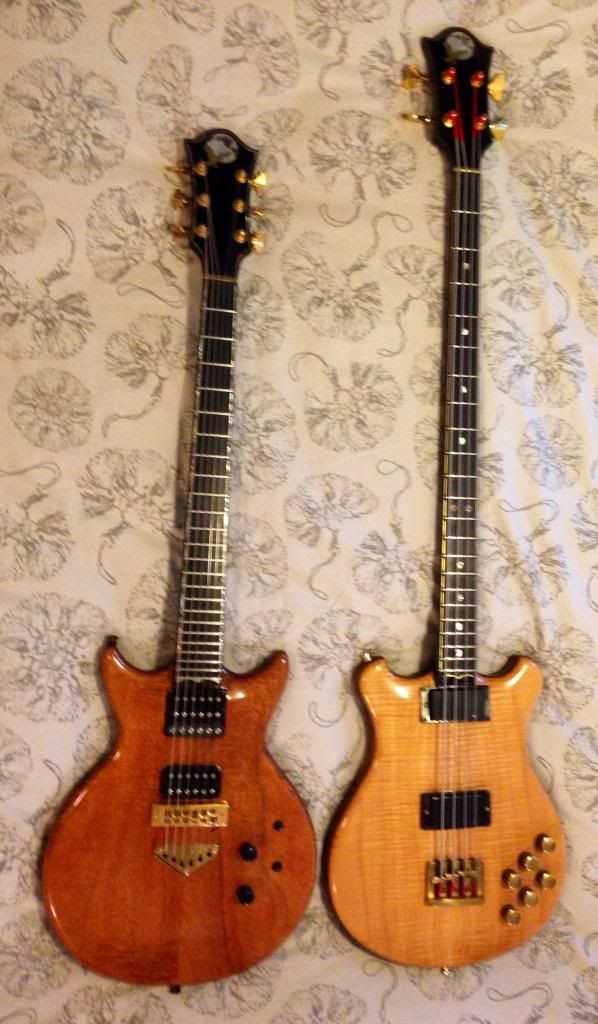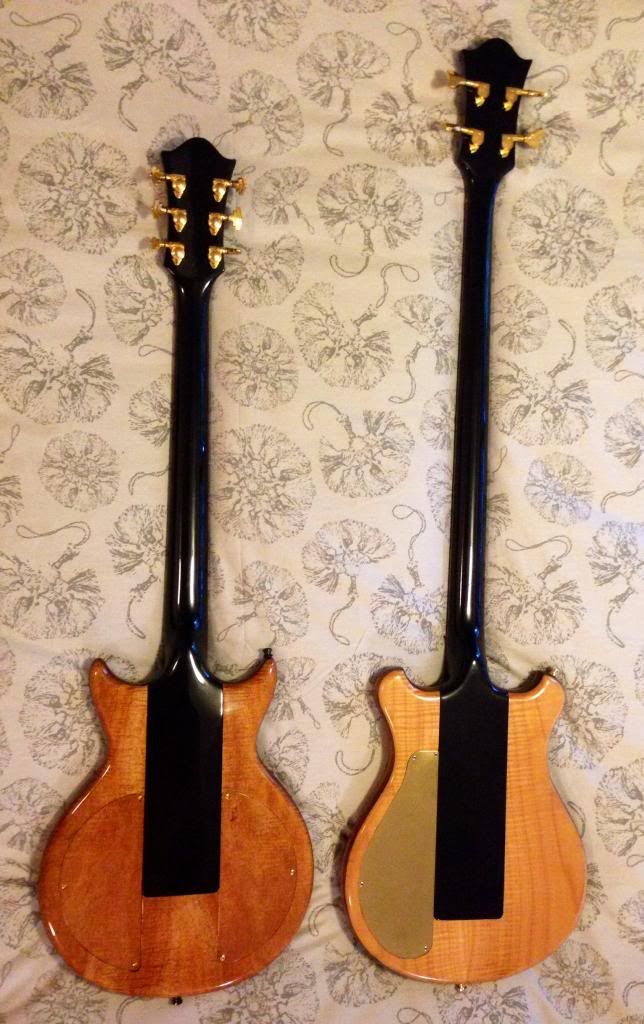 I have been in love with my
bass
since I saw it begin to take shape. It's been my go to
bass
ever since I set my hands on it and I've tried many many basses that don't come close to the tone or playability of the
Irwin
. It's currently equipped with ACG preamps/filters and EMG's. The original configuration had Stars Guitars
bass
preamps and Bartolinis.
My main
bass
rig has been a Mesa 400 and a Road Ready 215 kicking the low end and a Hiwatt Dr103 and 412 crunching the high end and effects. Recently I've been playing through a two preamp Genz Benz 9.2 Shuttle Max 900W head and two 1288t- Uber. Quads. I often used Moog Taurus Pedals along with my
bass
and also keyboards when playing live.
I've gigged with a number of Marin based bands over the years and was very busy during the 70's and 80's both locally and touring the states. Family life became more important to me than the dream of being a rock star so in the early 90's I took a hiatus to raise my children and focus on starting a business that would allow me more time everyday with my family.
Recently I've picked up the
bass
, guitar and keys and have begun to reconnect where I left off. To this day I still love the
Irwin
bass
and have been playing the
Irwin
guitar as well. Both instruments are certainly works of art and I look back at the wonderful time in the 70's where such talented luthiers like Doug were building their brand of artwork here in the North Bay.
One major reason I'm posting here is to find a local expert to help me appraise these two rare instruments. If anyone can point me in the right direction, I'd greatly appreciate it.
Thank you!
Jeff
Last edited by
Tonetodiefor
on Wed Apr 16, 2014 10:29 am, edited 2 times in total.