I finally got some serious time to spend, and got a good start on a Wolf inspired neck-thru design...
Here are some pics of the body blank and neck. The plan includes the basic Wolf electronics, using one of Waldo's UGBs, if he still makes them
and homemade pups. I just scored a used-yet-unused Mini-Milling machine to make the bridge and tailpiece
I may include another onboard Tube Screamer too, I like the one I'm using quite a bit...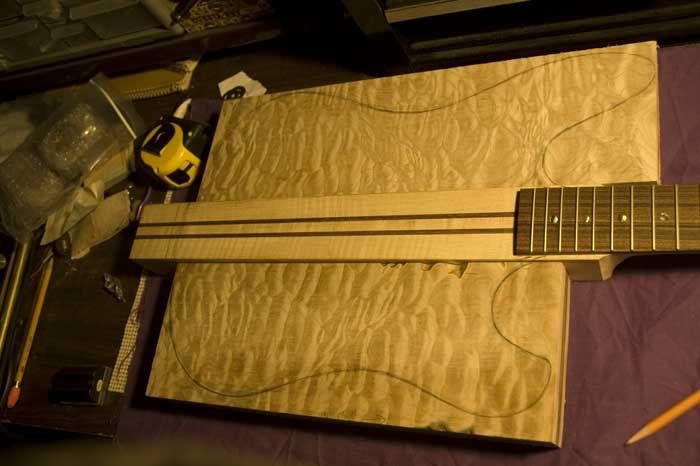 (edit) I forgot to mention what it's made of
Center is Jatoba (Brazilian Cherry), Walnut 1/14"(2@1/28th"), Quilted Maple, Walnut 1/28", American Cherry, Walnut 1/28", and Quilted Maple front and back.
Last edited by
milobender
on Wed Feb 25, 2015 5:33 pm, edited 2 times in total.