So since I'm doing more jazz lately, I decided I needed hollowbody, so here it is! It's a 2003 PRS Hollowbody II. This thing really is beautiful, from the 10 top to the ebony tuning pegs. At first I thought I wouldn't like the thicker neck (compared to my strat) but it actually has freed up my hands considerably, my fingers aren't getting in each others way as much, the Help On The Way riff is much easier now! With some overdrive, the sustain is incredible. One of the first things I did when I brought it home was turn it on and just let a note sustain for like 3 minutes
. As far as Jerry tone goes, it's a ways off, but its perfect for Trey stuff. Basically it's a great guitar, and I'm pumped to get better acquainted.
Here's some pics, if any of you guys want to do your magic and get it to actually post the picture, have at it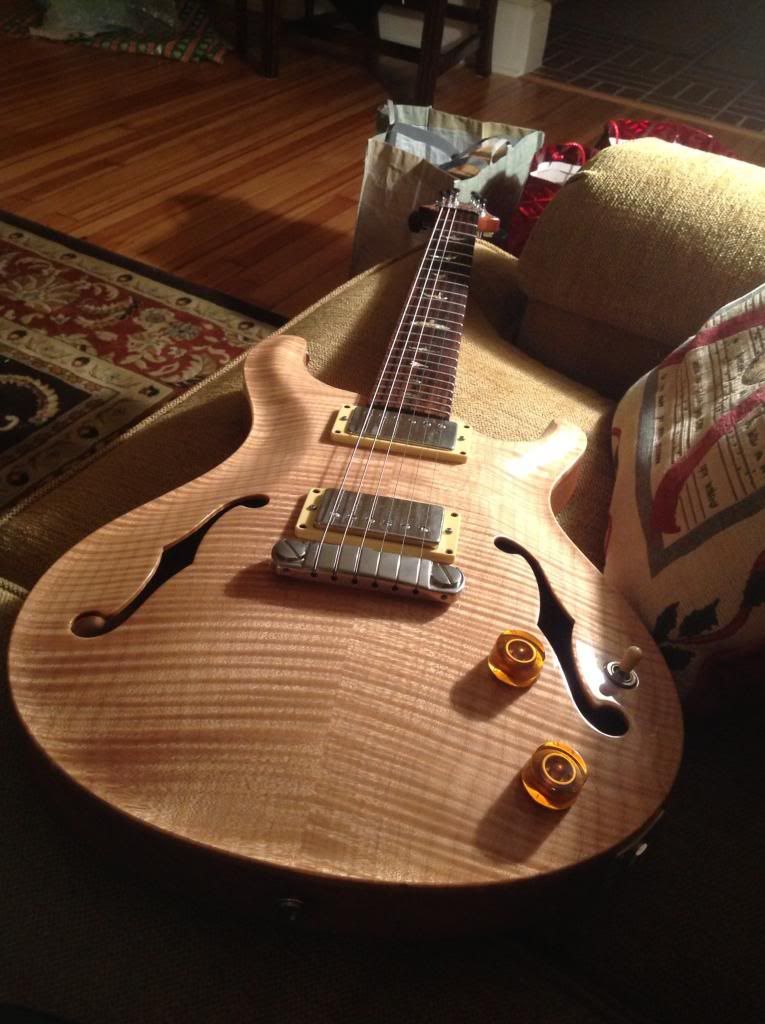 Last edited by
Jerry1996x
on Sat Jan 04, 2014 12:41 pm, edited 1 time in total.