I finally took the plunge and modified my '73 Strat which I've owned since 1975 (bought it used for $175, including case. In retrospect I should have bought 10). Here's how it has looked for the past 40 years, except for the blaster and Schaller tuners: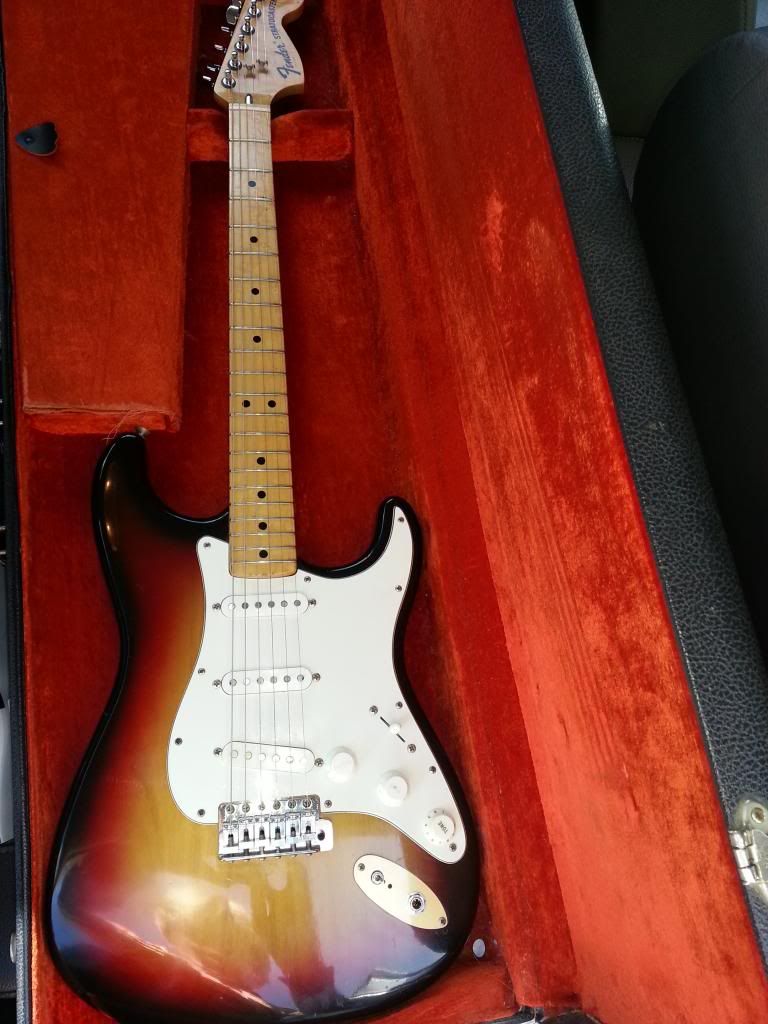 I decided to give it a face lift with black pick guard, black pickup covers and Lafayette knobs by Matt Moriarty. I also installed Scott Walker's booster/buffer with push/pull pots. The volume knob in the "up position adds the bridge pickup to whatever is selected by the toggle switch. The first tone knob turns on the boost in the "up" position and acts as a gain control. The second tone knob adjusts tone for all 3 pickups but in the "up" position also turns on the buffer. I left the original pickups in.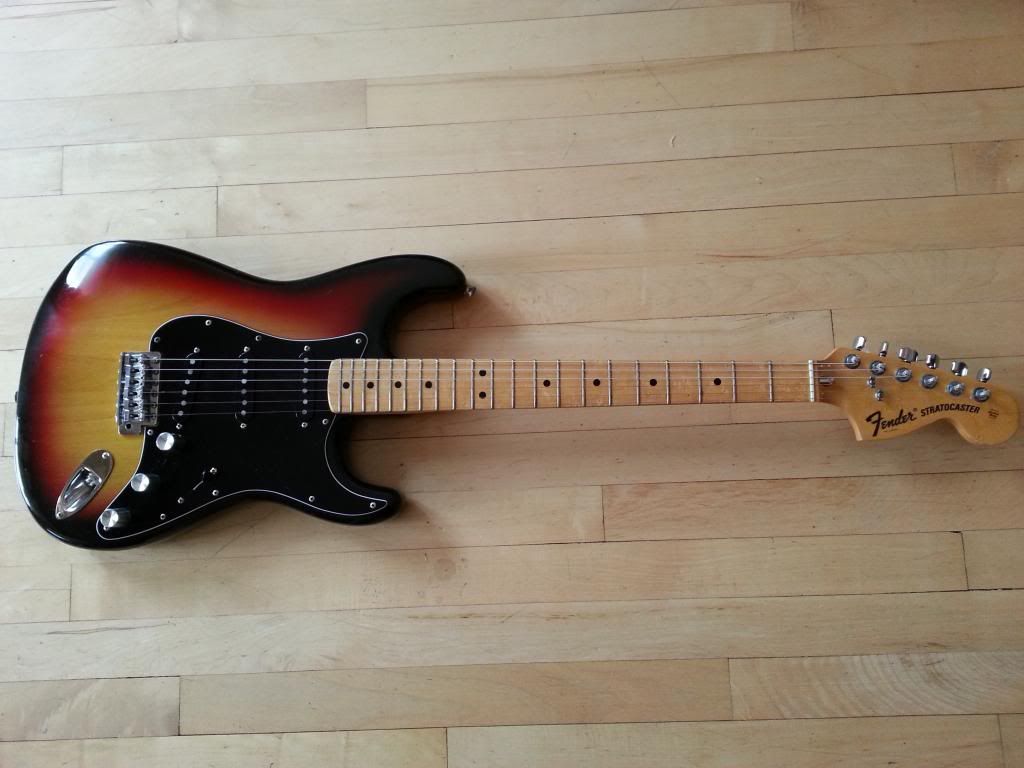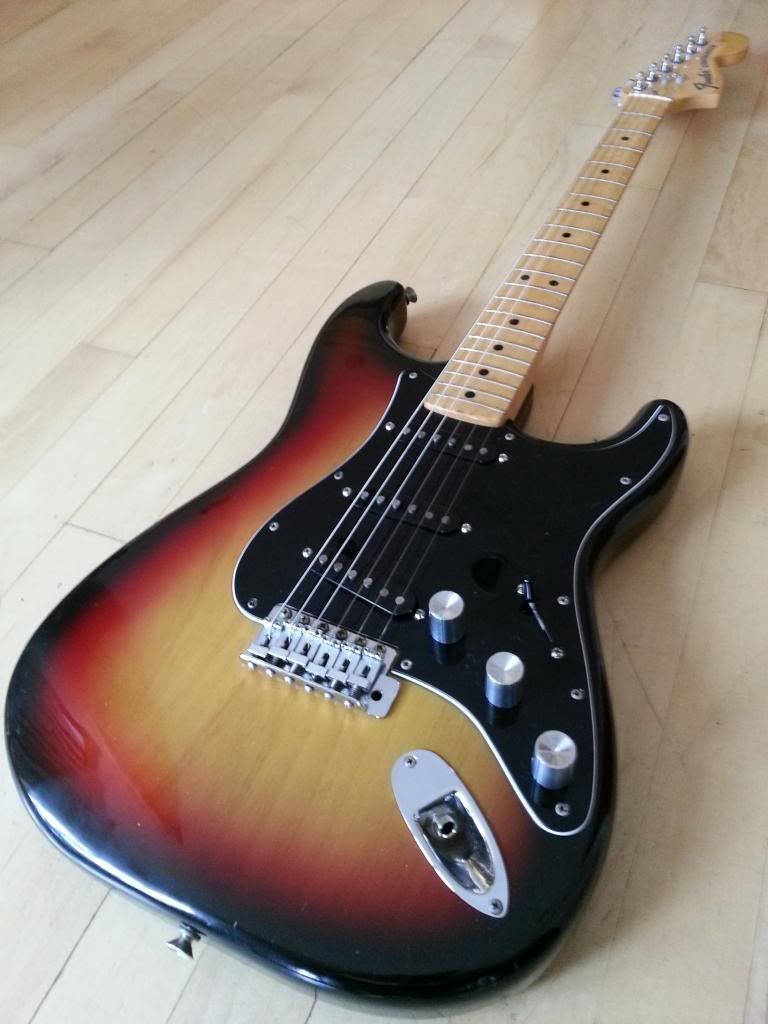 All in all I'm pretty pleased with the results. It might not reproduce the early '70's tone enough to satisfy the purists out there but it's pretty nice. Now to order a Tru-Tron 3X.