Greetings all. Although I've been playing guitar most of my life I realized about 4 years ago that I knew virtually nothing about the intricacies of tone and guitar construction. Being a Dead fan my quest naturally led me to explore the the instruments used by Jerry Garcia. Although I knew of the association between the Grateful Dead and Alembic guitars my ignorance was so great that I didn't realize that most of Jerry's guitars were custom builds. As I learned more I initially wanted to get a Tiger copy by Matt Moriarty but over time the letters WWJP (what would Jerry play?) kept coming to mind. I say this because the Grateful Dead have always been about utilizing cutting edge technology, and since Jerry's last guitar was built the process and materials used have become more refined. So, instead of purchasing a Tiger clone I elected to begin my own "search for the sound," albeit with a strong Garcia influence. My journey led me to contact Scott Walker and the project you are now viewing, though not yet complete, is the culmination of my own research and Scott's outstanding craftsmanship.
As many here know Scott offers a model called the "Phantom," which is based on Steve Cripe's "Ebony" owned by Steve Kimock. In collaboration with Scott I requested several design modifications which include the following:
Ziricote top and back
Flame maple laminates
Chambered purpleheart core
Flame maple/purpleheart neck
Custom inlays by Jimmi Wingert (
http://www.jimmiwingertinlay.com/
)
Ibanez half bone/half brass nut
H-S-S pickup configuration with a Lollar Imperial bridge, split SD-II middle, and D. Allen Voodoo Blues neck
Walker booster/buffer preamp
OBEL
Custom Walker case
Scott has been great to work with and is very open to incorporating your own ideas into his designs. He began by sending me sample photos of his wood choices and the finished fretboard: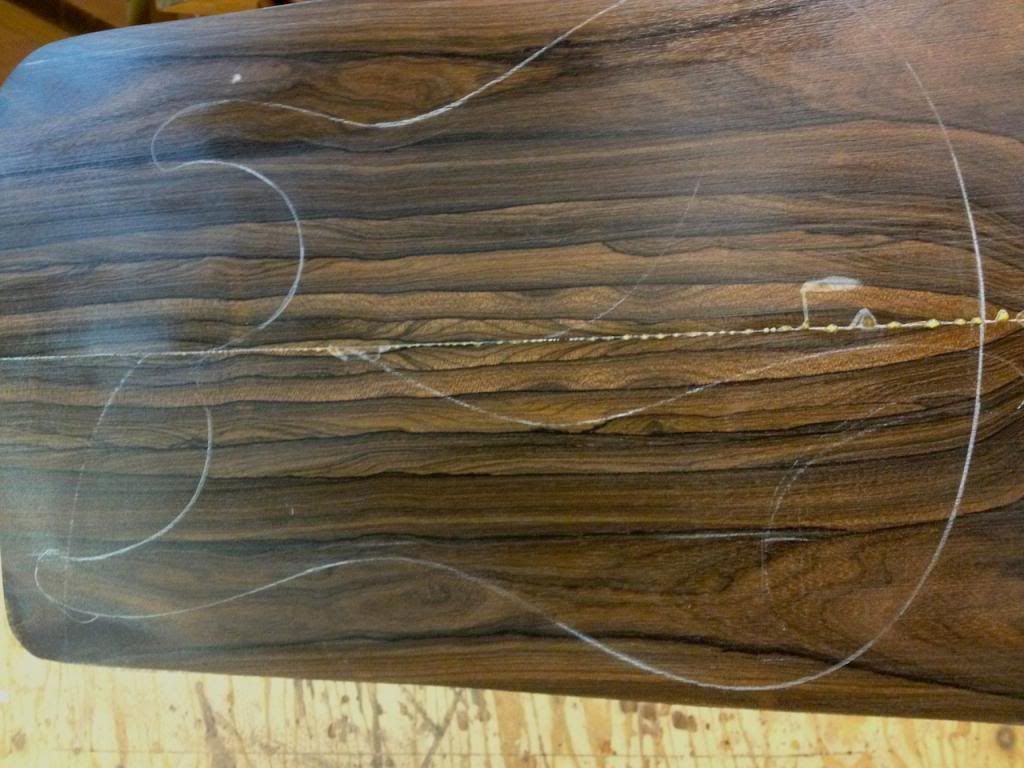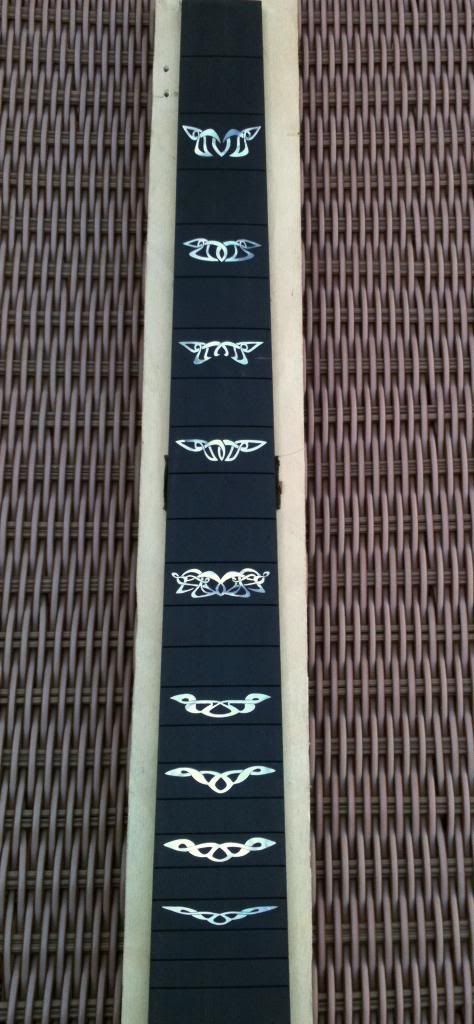 Next, he got the body glued together and began the sculpting process: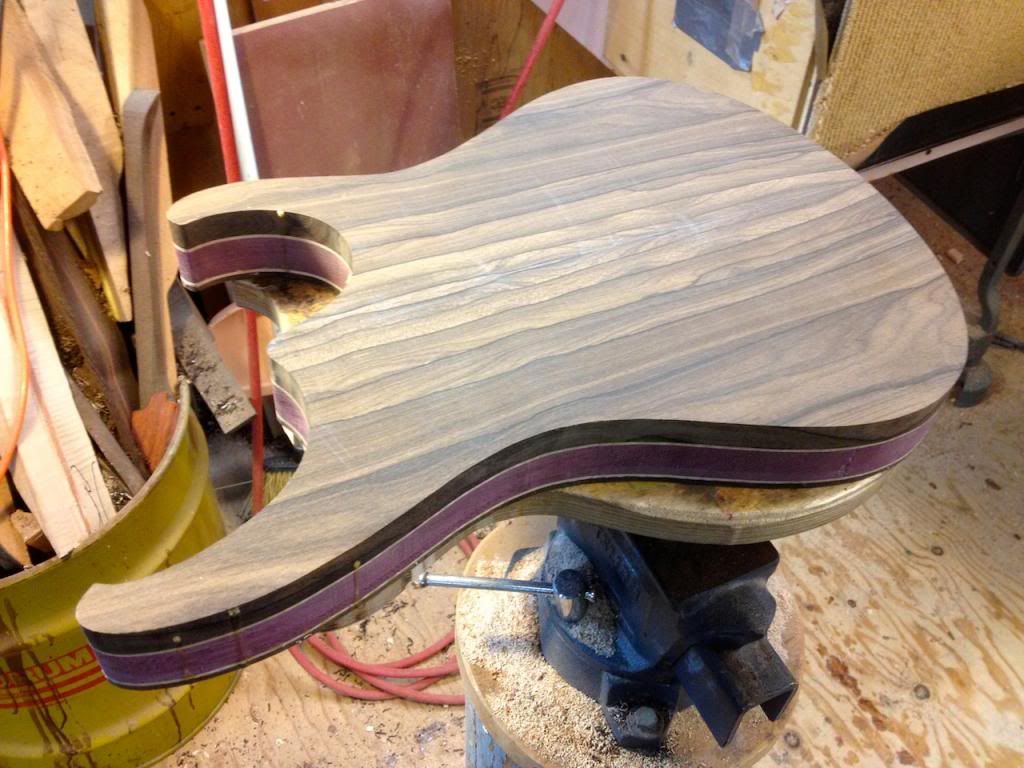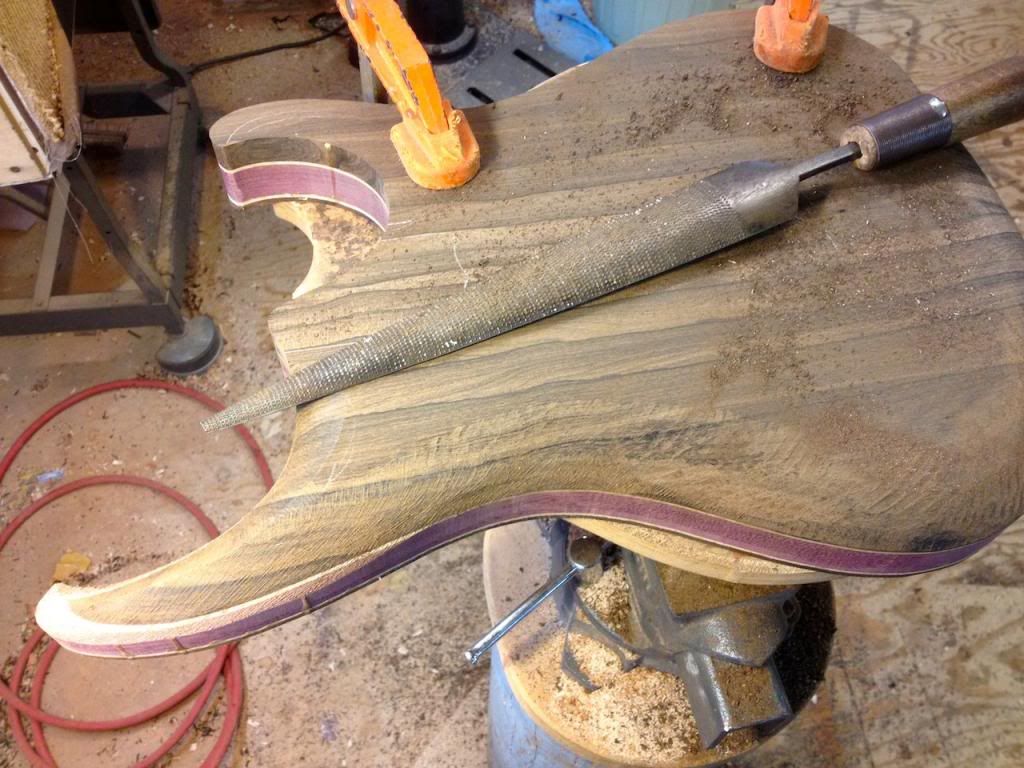 Here's the body wet to bring out the grain. I love how the flame maple laminates create a glow around the edges.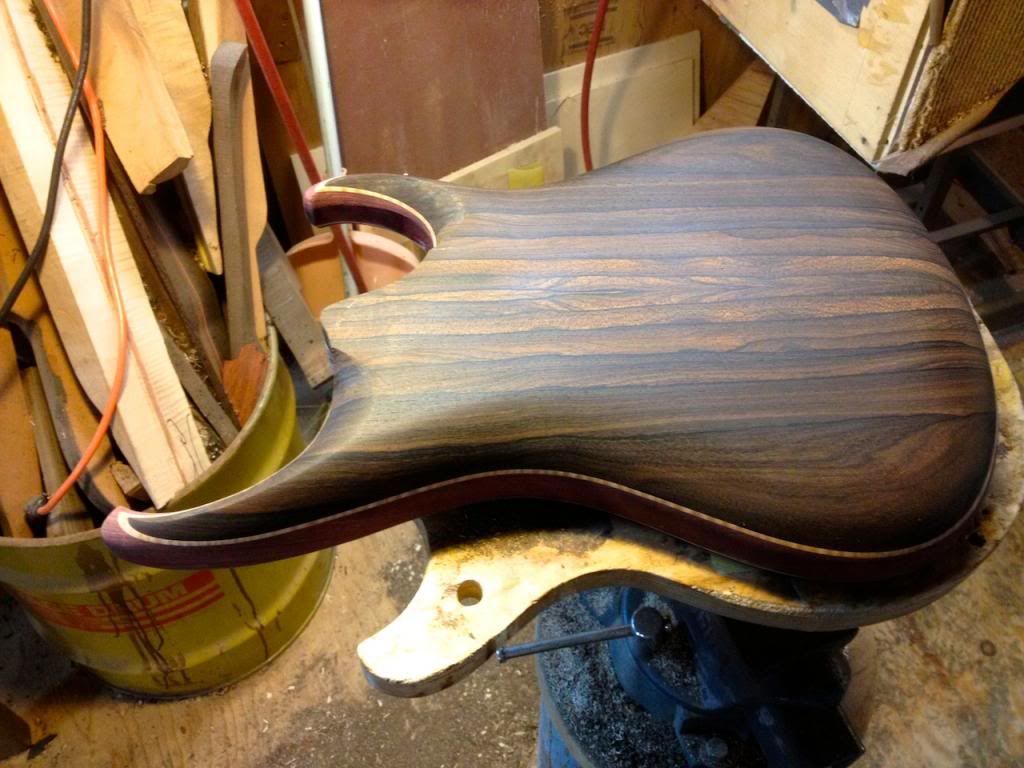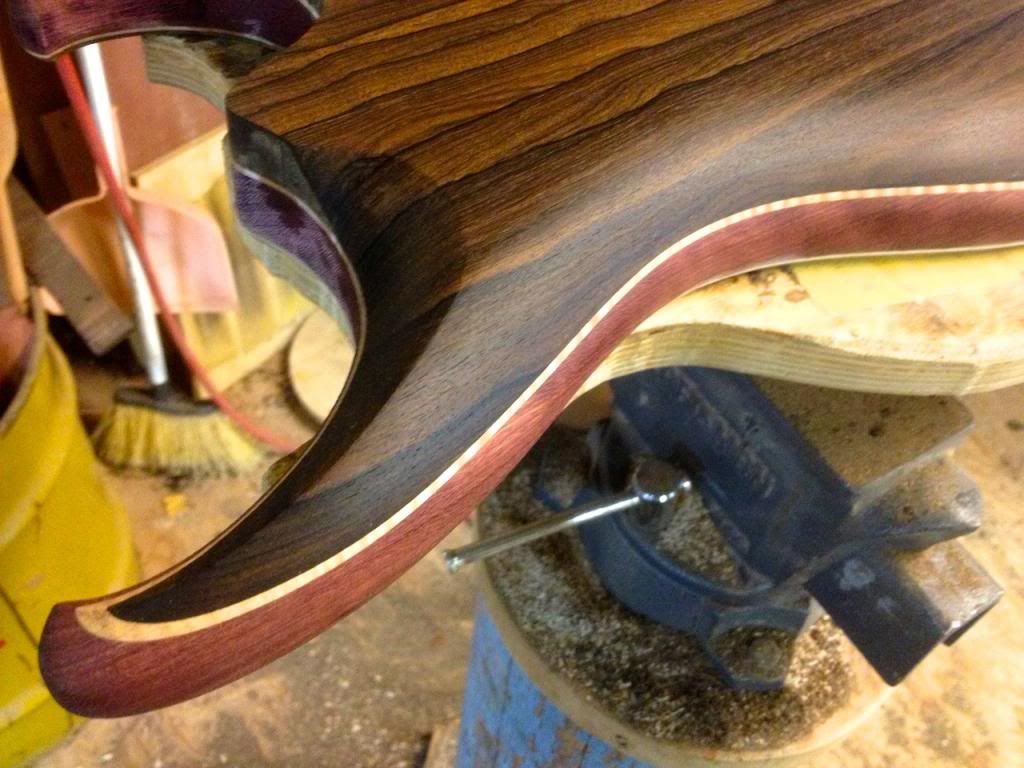 Next up, the neck.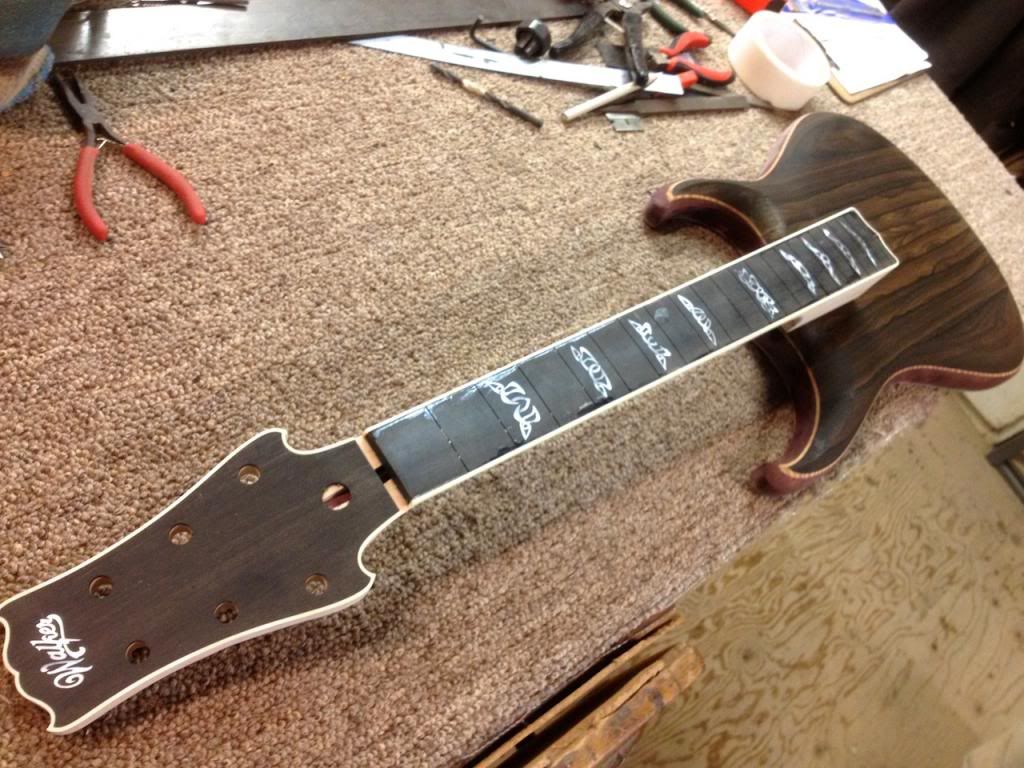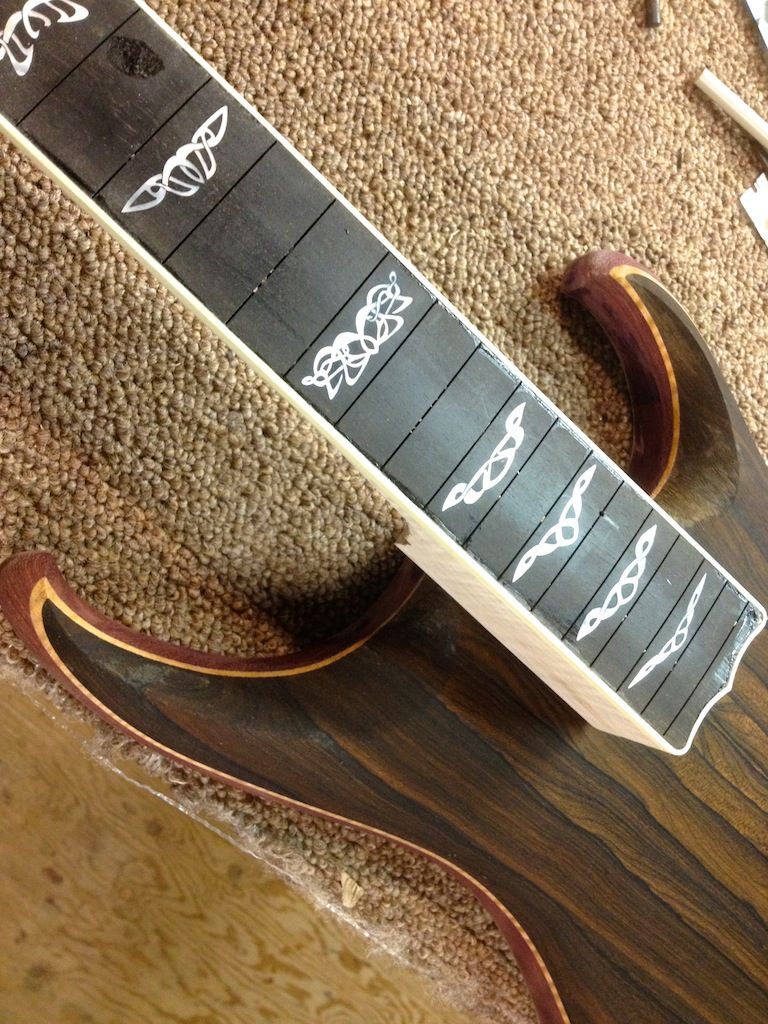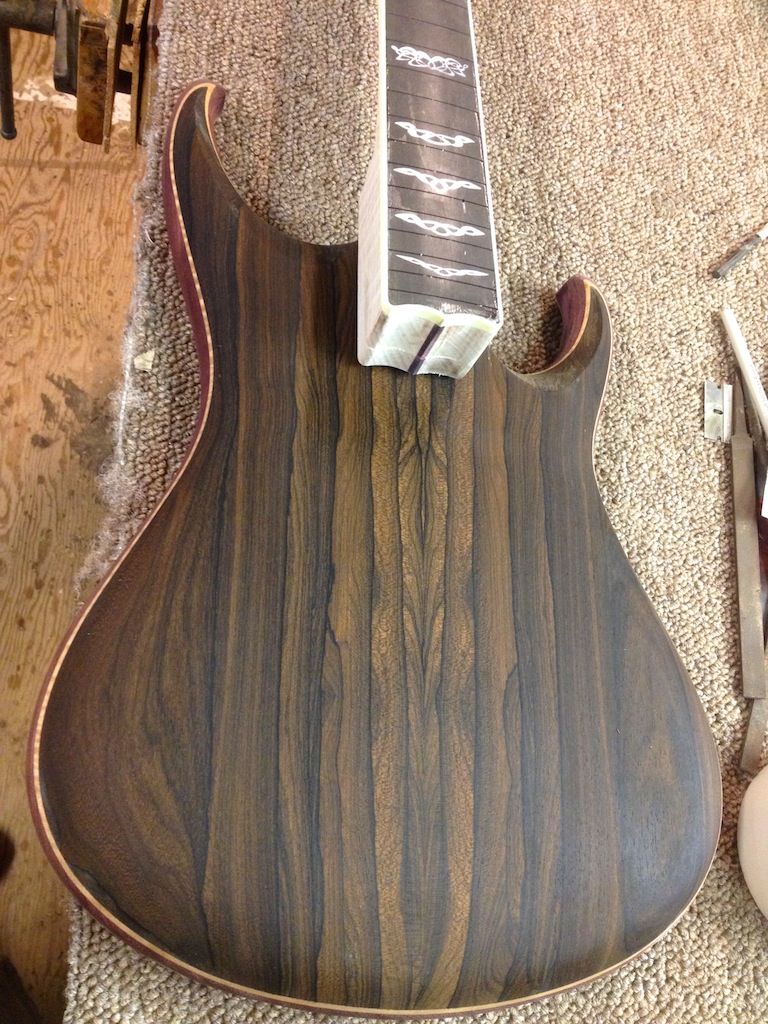 The project should be finished in about a month. I'll send updates as the work progresses. Comments and questions are always welcome.