So it took me a while to get this done, been gigging with the thing for a while now and everybody loves the sound. I recorded some clips cause I been snowed in and layed up (smashed my knee while shoveling) . The clips are kind of uninspired and recorded at bedroom level but you get an idea... I played a few bits with the middle position super II split, the last two bits are with the bridge (Lollar imperial) and Neck (Lollar special)... I wanted to do something different with the positions that Jerry didn't use too much...I love the Lollars, wish I could have turned up the amp a bit more cuase that neck pup does some wild stuff when the amp gets cranking. Anyway, Andrew Olson put the guitar together for me (I did the dye job with the name stella blue in mind) and it is really sweet.
https://soundcloud.com/chxfeet/audio
https://soundcloud.com/chxfeet/audio?ut ... feet/audio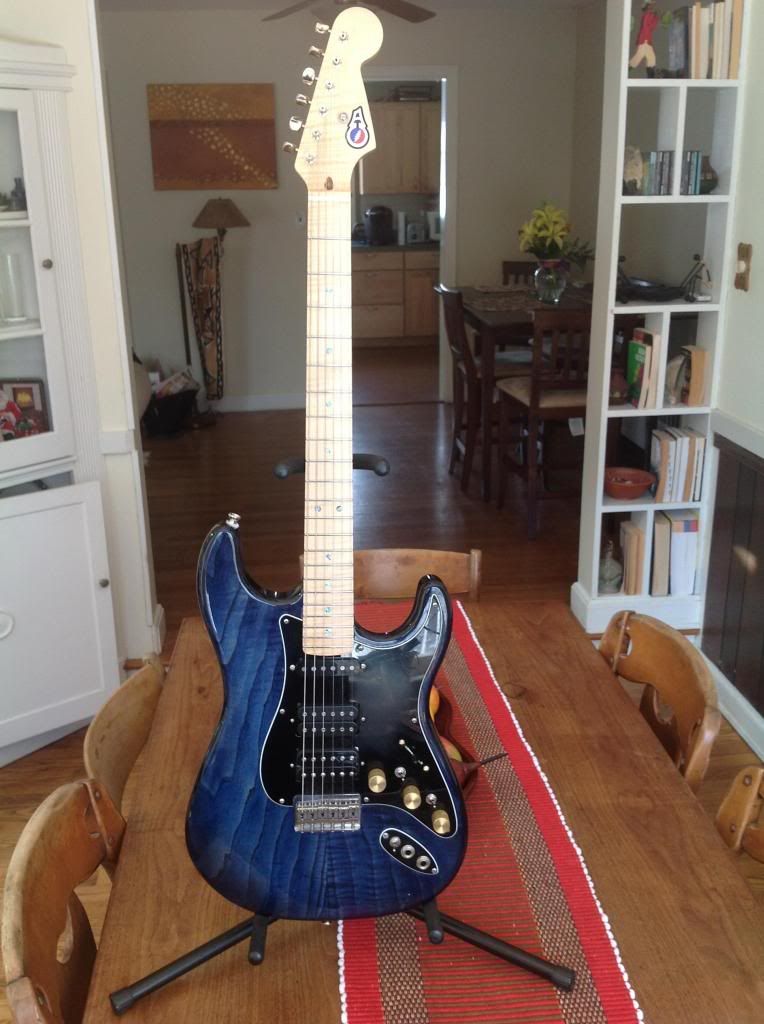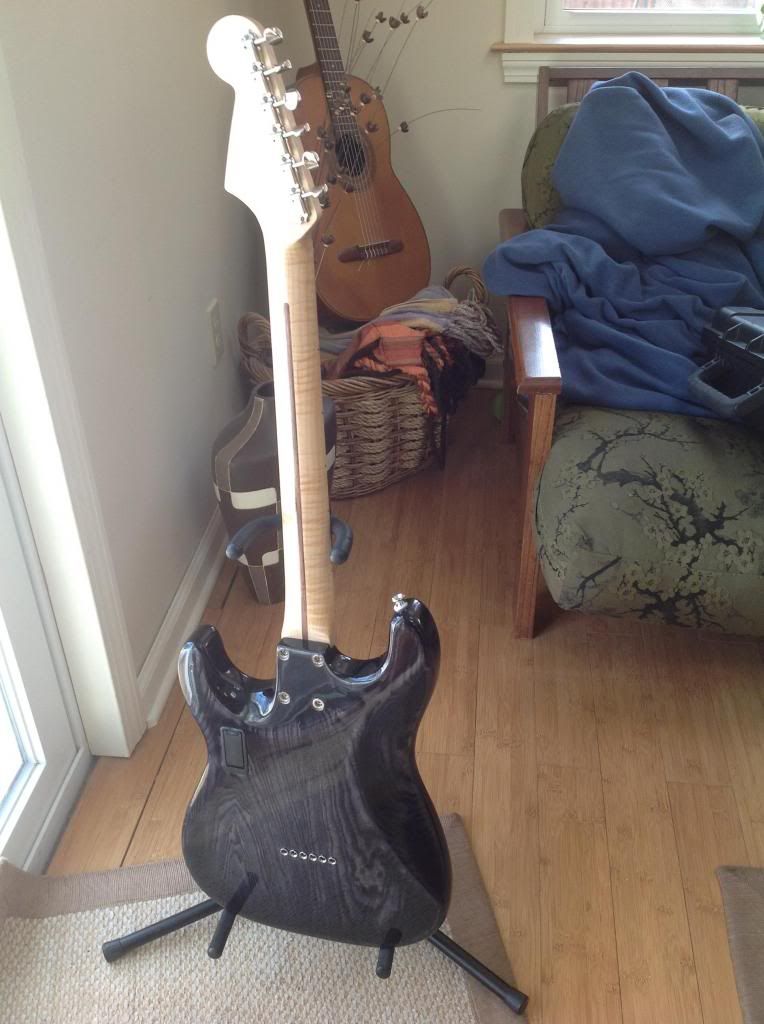 Last edited by
jeager
on Mon Feb 11, 2013 7:12 pm, edited 2 times in total.
"One man gathers what another man spills..."