It took about six month to get it all together:
pedal board > sms, jg 80's mod > mcintosh mc50 > 1x15 D130 (also have a 1x12 Avatar vintage cab, with matching cloth and a D120 - both original cones)
The box is something my pop put together. He has an old saw mill and I asked him to find the craziest wood he could. It's 100+ year old worm wood... some serious worm wood there.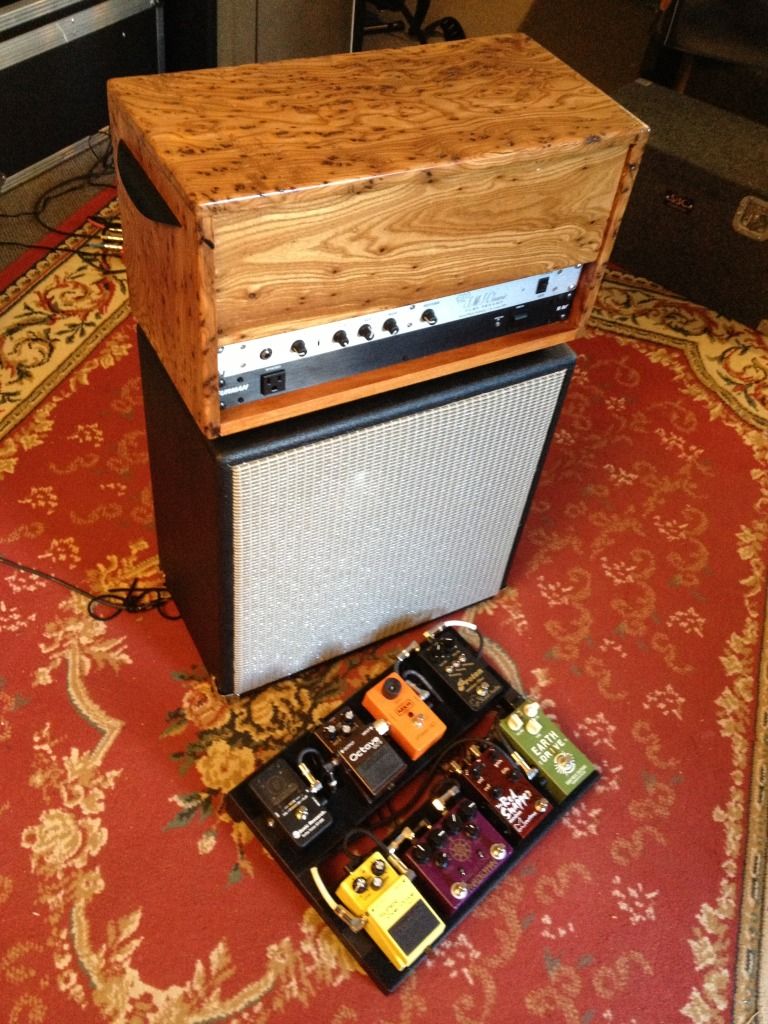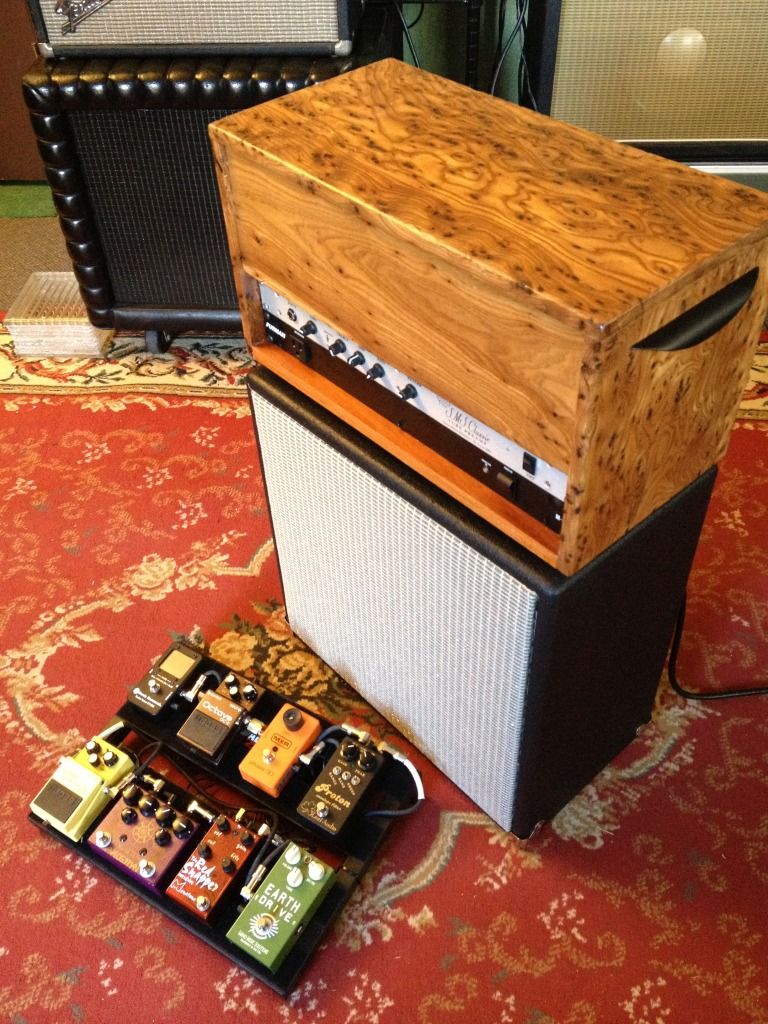 Last edited by
Smolder
on Sun Nov 25, 2012 3:55 pm, edited 1 time in total.