Hi guys and gals
These are the first two pictures of my new Wolf built by Matt Moriarty. I am picking it up this weekend while on a trip to NYC. We set it up as a Wolf v1.0 with single coils and a Stratoblaster. But with a quick change to pickup plate number 2 you can opt for a H-H-S configuration. The Wolf inlay is currently under the sticker. But it is there. It is also shipping with Alembic knobs. So in the current set up its v1 but switch pickups, knobs and remove stickers and you are talking 1978,
One thing that makes this Wolf particularly special are ivory inlays in the fretboard from ivory keys from an old 1930s piano. So just like Jer's but no elephants had to die (recently at least)
Pickup sets: 1) David Allen Voodoo 69 and 2) Dimarzio Super 2s and SDS-1
Electronics: Stratoblaster - gain controlled by third knob, Waldo UGB, OBEL
Seriously stoked.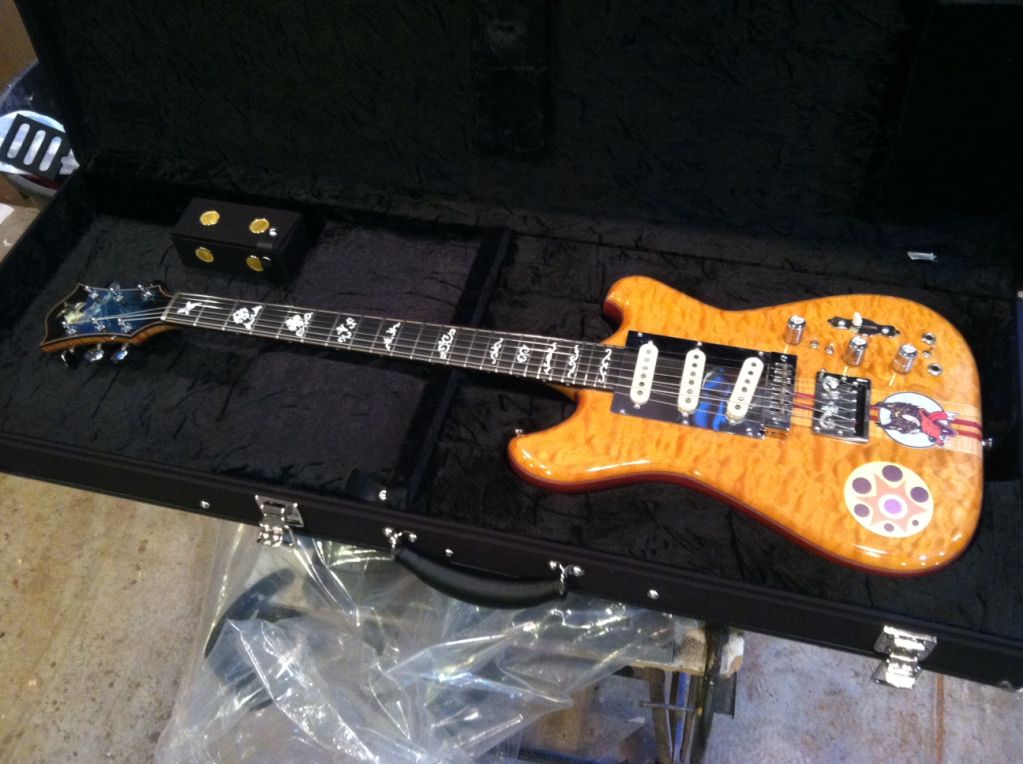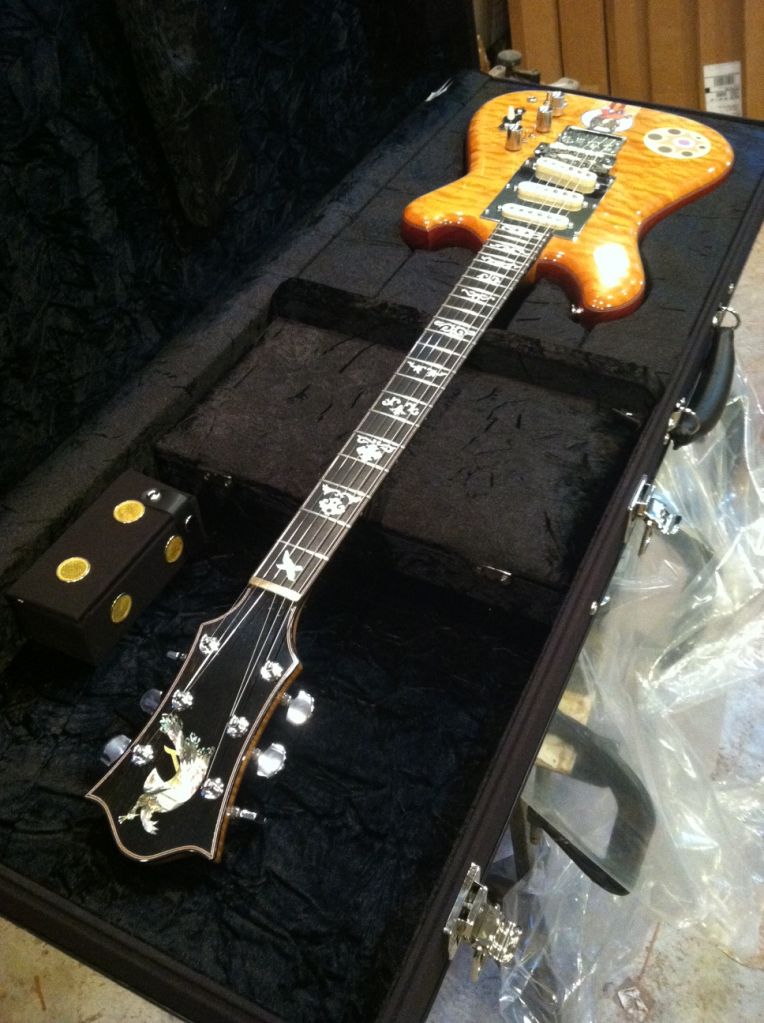 --
"And I'm here by the road, tied to the load, that I picked up in ten thousand cafes and bars" - Barlow