Hello, I know this is the gear forum but I figured more people come in here to look around. I had this made for my man cave and thought my fellow heads would appreciate it. It is hand made by a family with the most basic tools. The wood I believe is rosewood, the lettering and border are inlayed brass, the flags are brass and plastic and on the skull the blue and red are plastic with the white part camel bone. I was worried that they wouldn't be able to get the skull right but holy smokes
they got it perfect!
After some careful thinking I decided that the plaque had an "unfinished" look. So I thought why not add a picture of something musical.......so here it is with a "mini" Wolf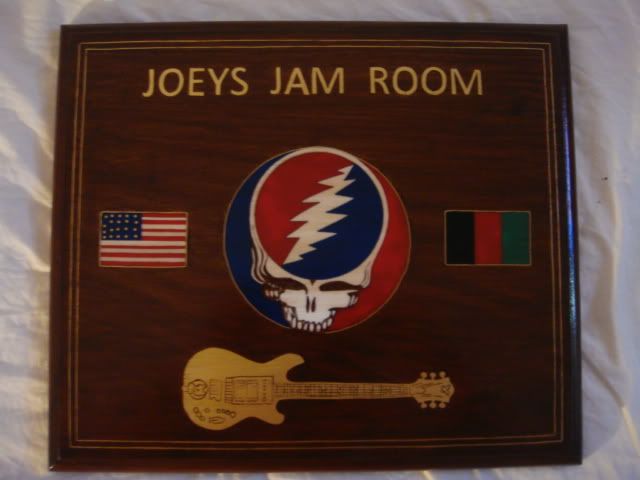 And it will be going in here......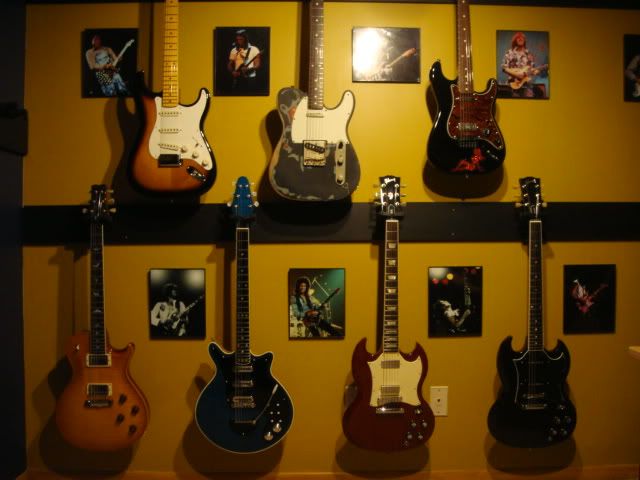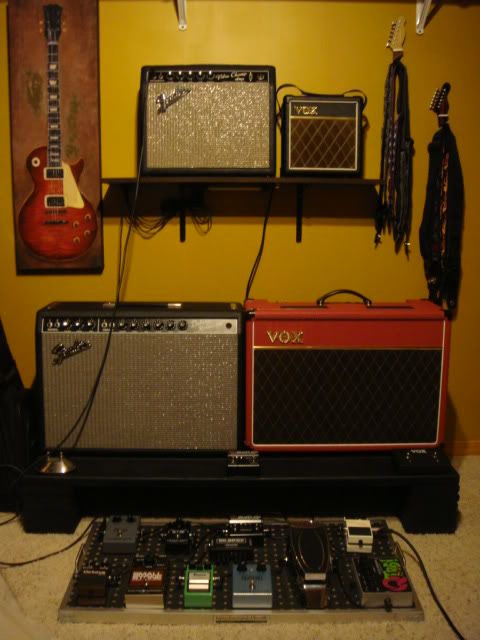 Last edited by
guitarcats
on Thu Sep 29, 2011 11:33 pm, edited 1 time in total.