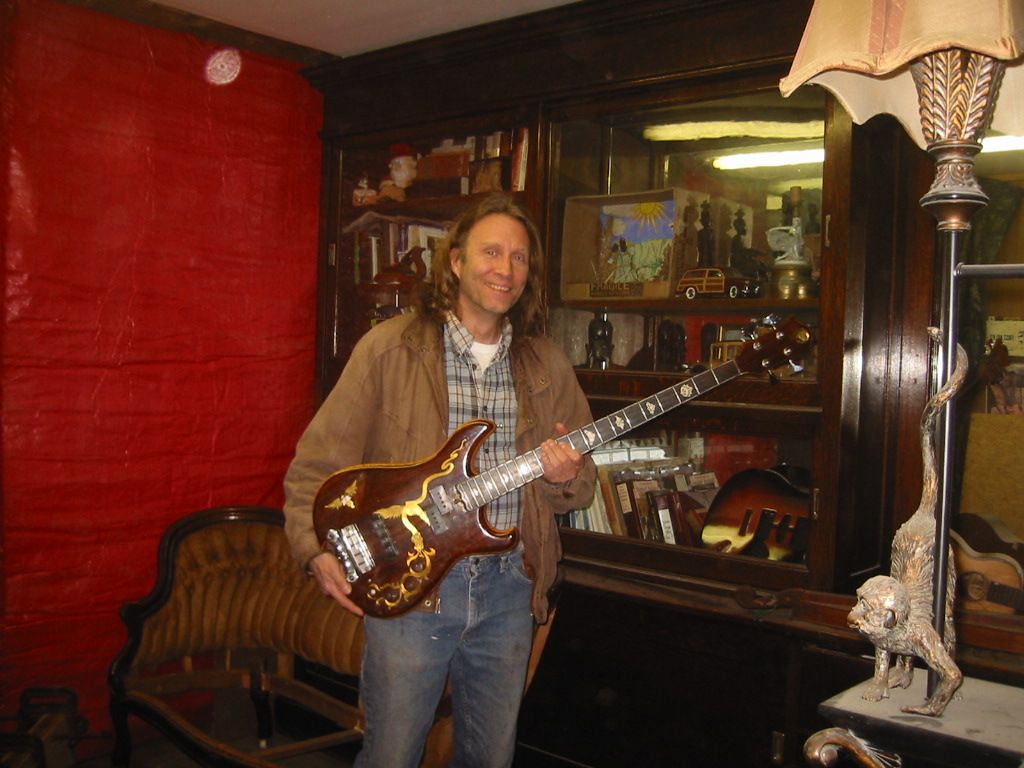 Just saying thanks for an interesting year! I am thankful all is well with my wife and 3 children (adults)
I oversaw the completion of many new projects and a few older ones, engaged in several design collaborations.
And then there is
Klaus
, Klaus you're the f-in best ever! Neither Pete nor I can still believe "The Dragon" is back in her lair! If you've caught some of the video of Pete playing the bass, he's a happy dude!
RUKIND gang should be very proud of what you have hatched! This site has become a one stop shopping place for gear, Tabs, technique, discourse and ideas for all things Grateful Dead and the many musicians related to that era. For this we all should be thankful!!!