Need to let one of mine go:
Beautifully done HT style cab (custom made for me, note that is not a real Hard Trucker, but IMHO just as good)
11 Ply Birch.
and get this, because I know people go nuts for this here:
THE REAL DEAL speaker clips!!
One of the JBL's is freshly reconed by Weber, and has about 10 hours on it. The other was reconed at some point and is in fine, fit condition.
Here are some shots, and I can take more detailed ones on request.
850 dollars take the CAB with the Speakers. I have a Road Ready Heavy duty Road case that fits the Cab like a glove that I can add for another 200 dollars if interested.
Please note that there is an inner lip for a speaker cover if so desired.(just like the HT's) but is not included.
It has a touch of Wear, but in fantastic shape.
Back has A Locking (locking is the way to go) 1/4 inch Neutrik jack as well as a Speakon connector (not currently wired to the JBLS but I will do it if requested)
No extra charge for stickers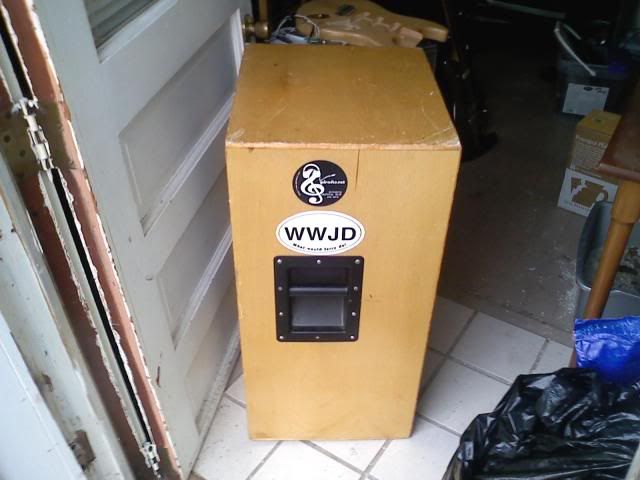 The road case is sitting under the cab in this shot: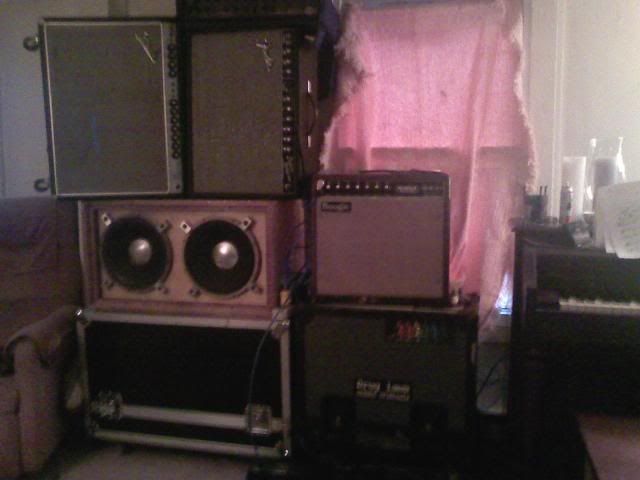 Here she is before she got a couple gigs under her belt: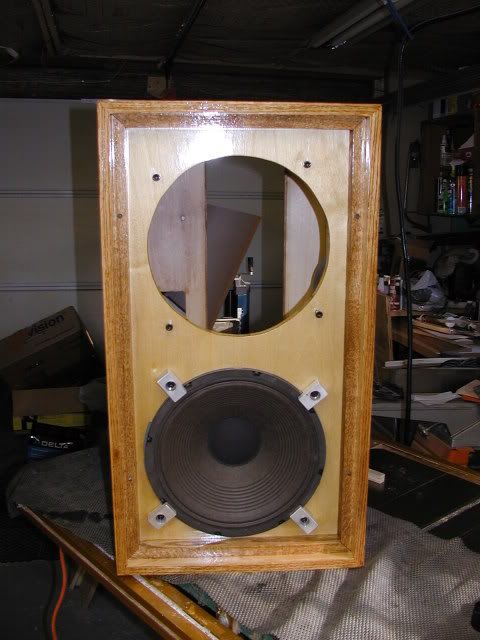 .......................................................have you heard the one about the yellow dog?