Introducing "Gentle Jack" - Ghostfinger #002 $3200.00 + Shipping
Includes Premium Suede and Leather Private Stock Hard Shell Case
Also Includes Hub Bub and 12' TRS stereo Cable ($99.00 value).
I am very happy to debut Ghostfinger #002. A new variation on a classic theme, with lots of extras.

Swamp Ash Body
5pc Maple/Purpleheart Laminate Neck
Ebony Fretboard & Headstock
Flame Koa Fretboard Binding
25.5" Scale
Extreme Comfort Carves
Beefy C Neck Carve .850" - 9.50"
3x Fralin P92 Split Coil P/U's
TonePros Wraparound Bridge
Schaller Tuning Machines
"Ghostfinger Option Package"
On Board Effects Loop (OBEL) w/TRS jack
Jangletone Unity Gain Buffer
Quick Change Battery Box
Mini switch OBEL bypass
1x Volume Control
1x Tone Control (Middle p/u)
1x Push/Pull Tone (Bridge/Neck)
(Push/Pull adds Bridge p/u)
Orange Drop caps
Custom "Cocktail Frank" 5 way Switchplate
"Bourbon Burst" Body and Matching TRC
Dunlop Dual Straploks
MOP Side Dots & Fret Markers
Light Weight 7.0 lbs!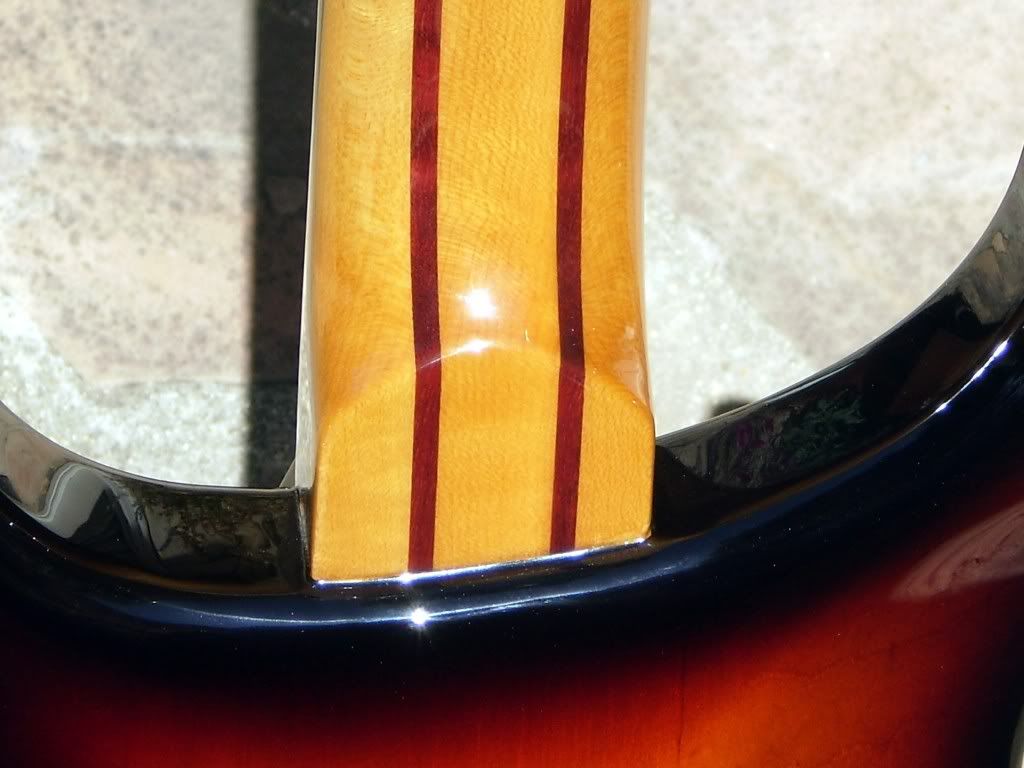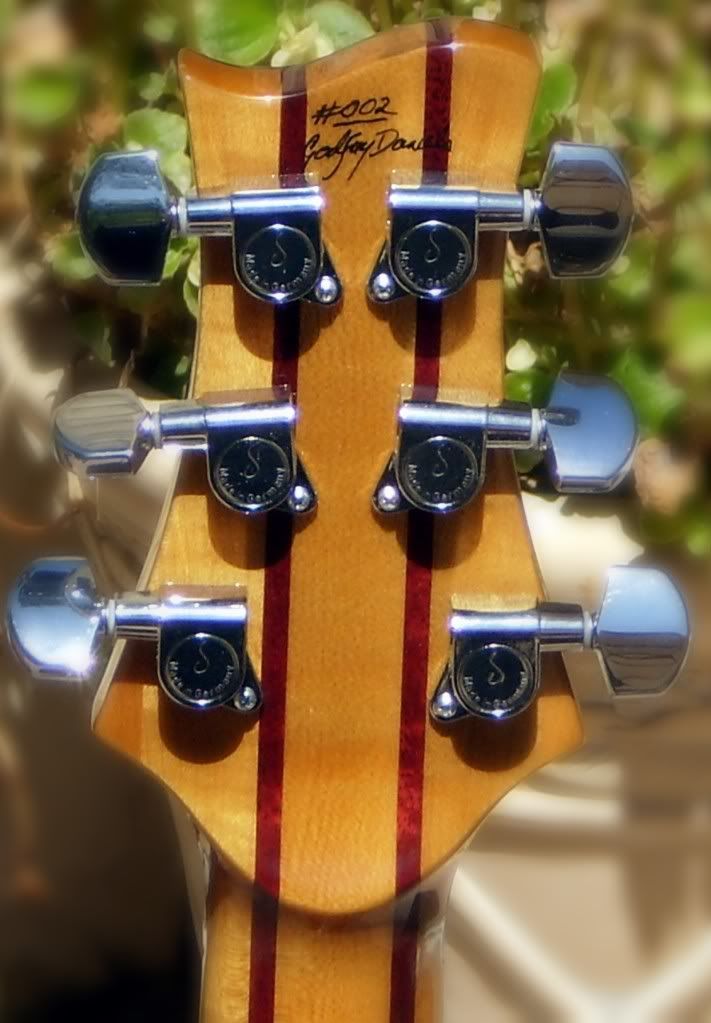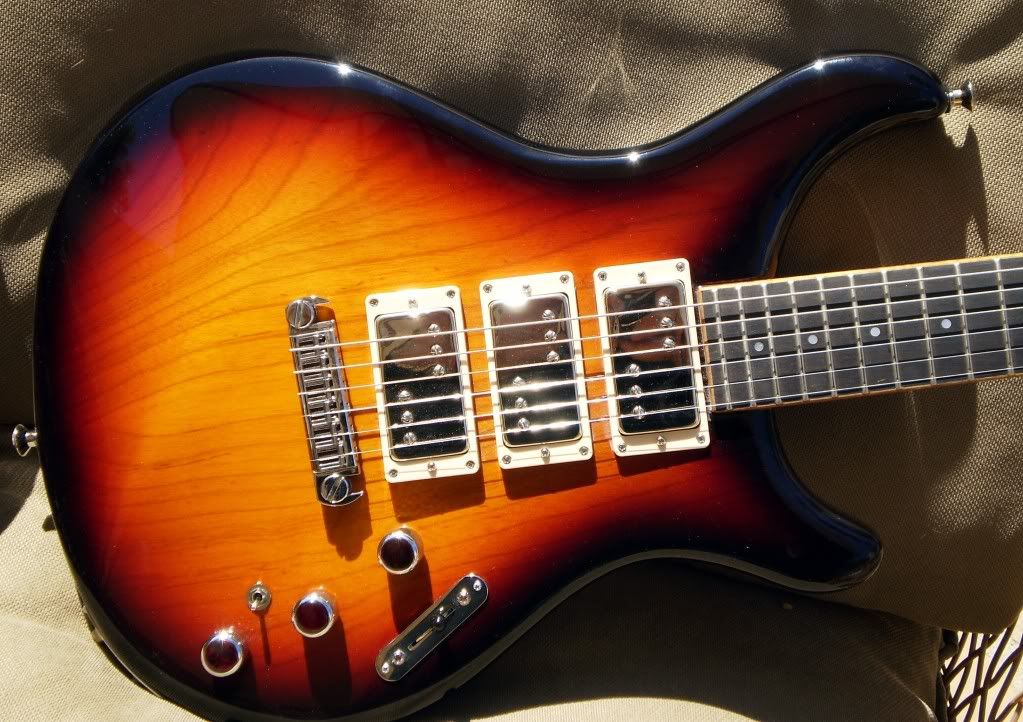 This guitar sounds even better than it looks. The Fralin P92's produce Gentle clear, articulate clean tones and when over driven, roars like a Jack Hammer. Star grounding, Double Shielded control and p/u cavities along with the P92's deliver all these tones without 60 cycle hum.
"This guitar won't hum even if it knows the tune"
Onboard Effects Loop and Jangletone Unity Gain Buffer provides greater control over effects without tone degradation from long cable runs.
This guitar is so special I have included a custom fitted All suede and leather premium case.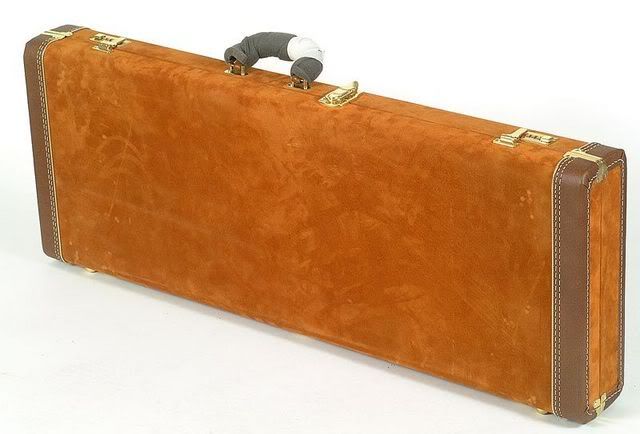 Also included is a 12' TRS stereo cable for the OBEL and a HubBub cable hub for connecting OBEL equipped guitars to pedal board.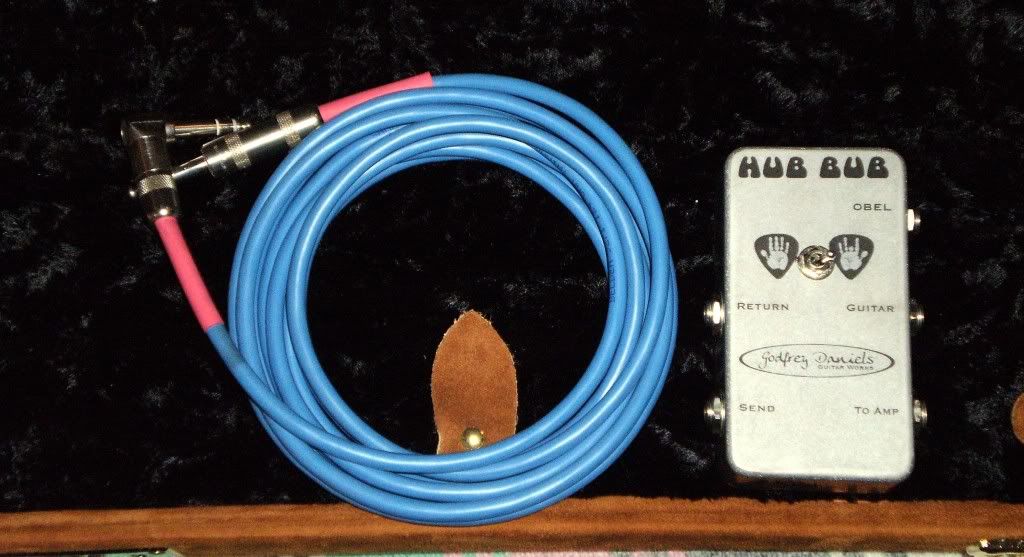 3 Day Satisfaction Purchase Warranty.
Build quality guaranteed for lifetime.
Sound clips coming soon.
Contact for more pix, info and Custom Orders
Thanks
Godfrey
Godfrey Daniels Guitar Works
Encino, CA
godfreybgoode@gmail.com
Last edited by
GodfreyD
on Sat Apr 18, 2009 1:15 am, edited 1 time in total.