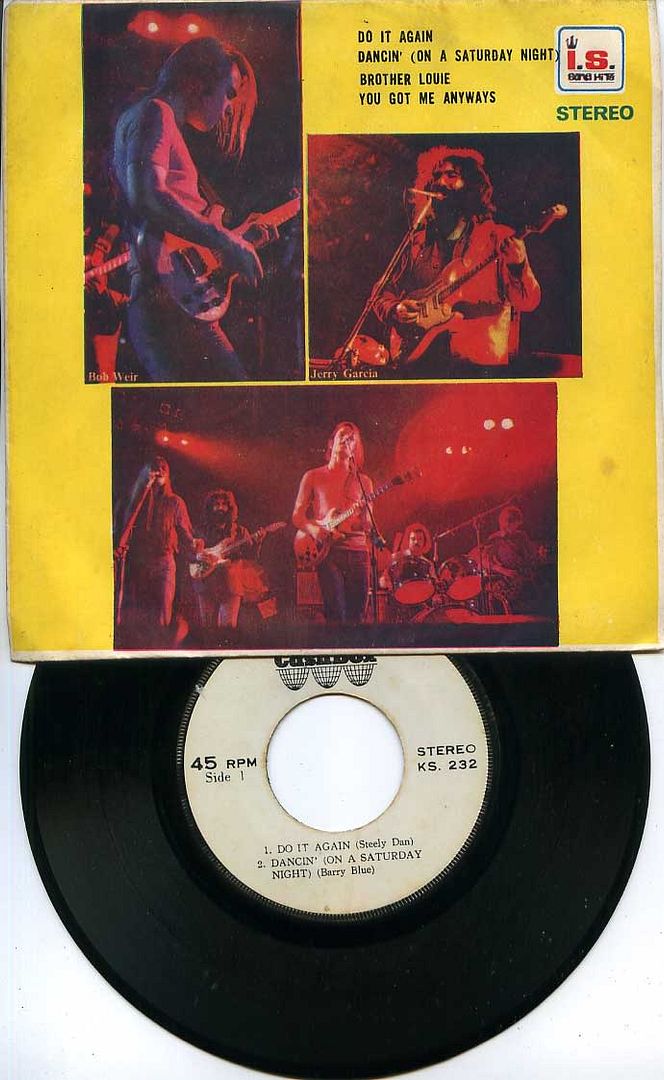 it's an ebay auction so this pic might be taken down before too long...
Isn't that bizarre little import record? No GD songs or relevance at all but features these cool rare-as-hell GD pics on the sleeve.
I'm dating these as 12/31/71 "One More Sat. Night"! Donna's first time onstage with the band... one song only.
...What's the amp behind Weir? It looks way too short to be a Twin Rvb but a slightly too tall to be a Dual Showman Rvb head.
Last edited by
tigerstrat
on Wed Dec 24, 2008 11:57 pm, edited 1 time in total.
"There, in huge black letters, was 'The Grateful Dead'. It just... cancelled my mind out."-Garcia