"It
could
be an illusion (but I might as well try)..."
I think all of these are outdoor, daytime shows under natural light-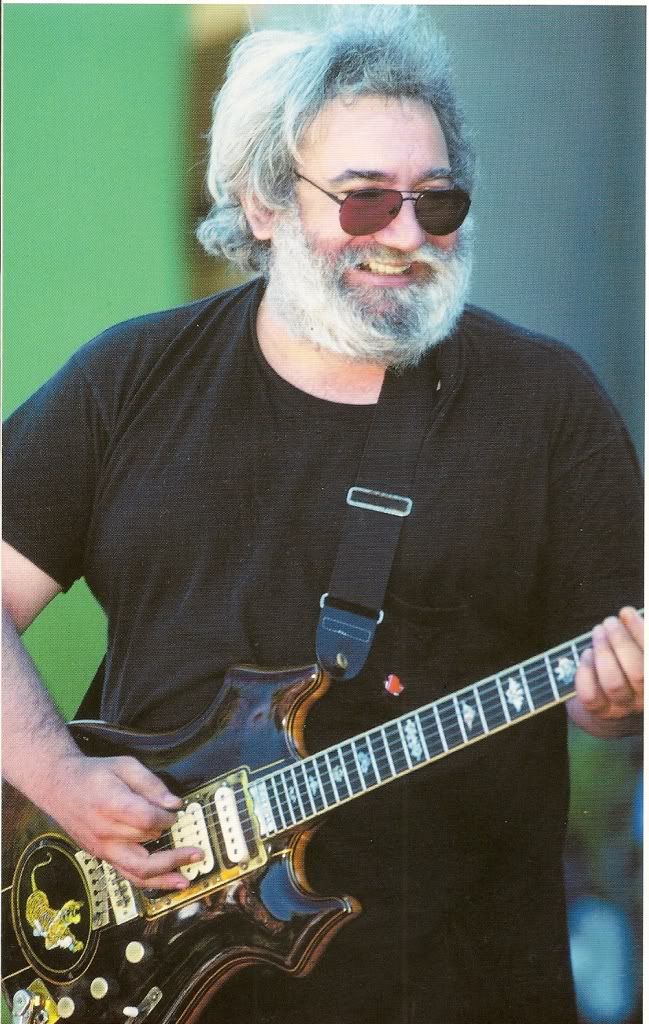 (In case anyone asks- oh, say maybe... two and a half years from now- these two photos © 1989 robbi cohn/dead images)
(this is also the photo where it "looks like" only one output jack is plugged in. Edit- now I remember- I think someone here explained that this was when Jerry sat in with someone else ast a benefit or tribute concert (for Bill Graham?) and wasn't using the OBEL)
(bridge pickup!)
If forced to speculate- since it usually looks all white, but sometimes parts of it look orange, I'd have to guess that Mr. Irwin used a different type of MOP for the upper body that refracts the light differently under some conditions to produce an orange-ish looking appearance?
Just another layer of magic that Doug built in? Maybe Tom Lieber knows- his job here is to shed light.