The bottom line is that you can't just stick a photo directly into a post.
Step 1: You have to have the photo available somewhere on the web (it won't work if it's only on your hard drive). If it's a photo already on the web somewhere, try right clicking on it, look under properties, and copy the "url" (usually something like http:\blah blah blah.jpg), then go right to step #4. If you want to post one of your
own
photos, you have to upload it to a photo hosting site, usually free, like photobucket, flicker, etc.. You sign up for an account and follow the instruction to upload your photo.
Step 2: In your post, click the
Img
box- the 9th button on the row right above the message box: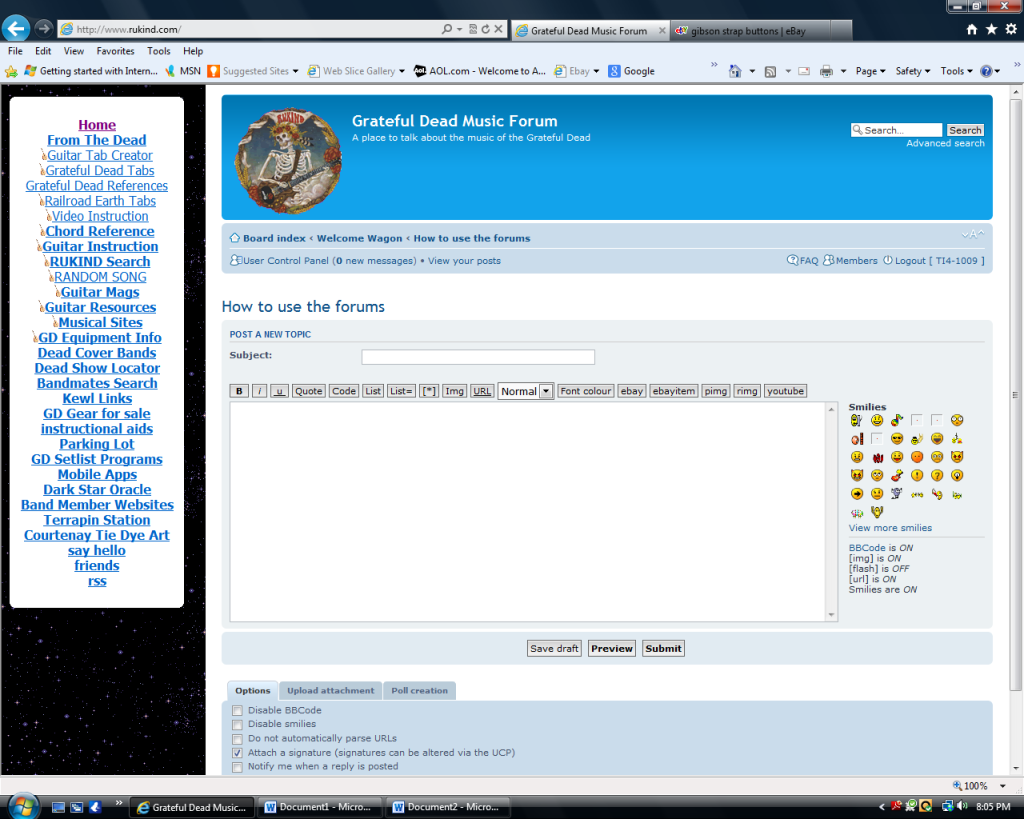 That will put the "img" code in brackets into your message"
Step 3: Now go to your photo hosting site and copy the address- the "url"- of your photo. In Photobucket, for example, if you put your cursor over the photo you get a drop-down box, one of the options is "direct link". You click on that box and it copies the link: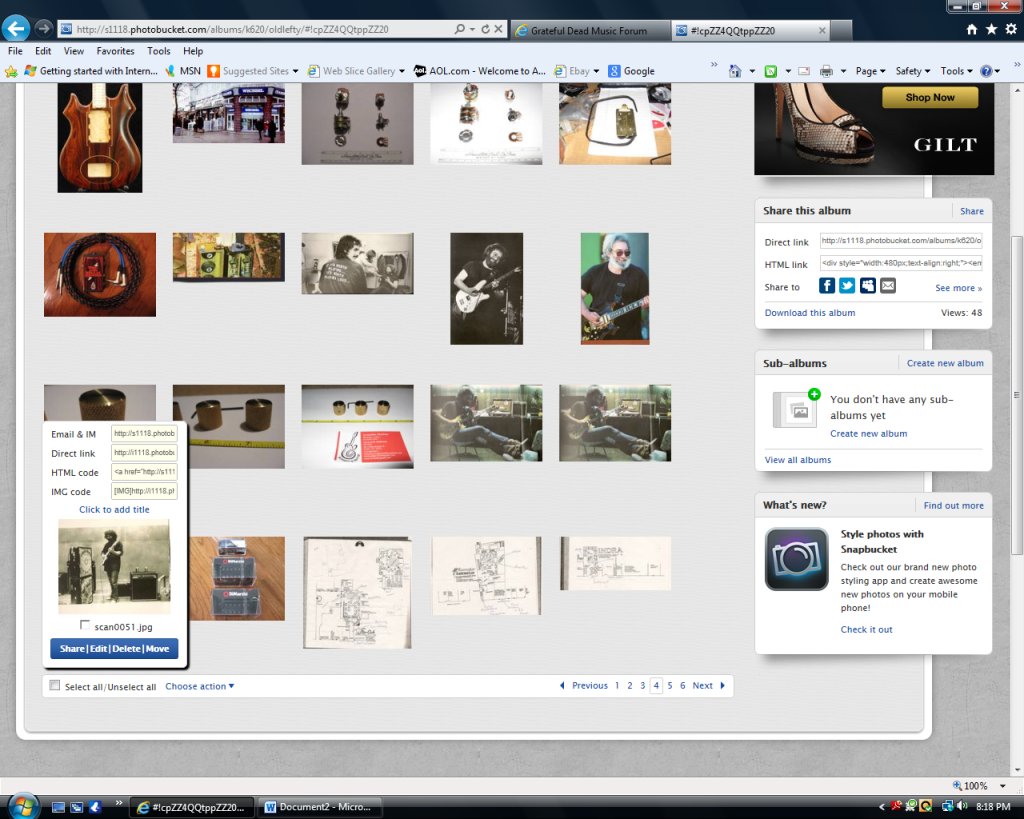 Step 4: Go back to your message and click between the two "img" in brackets to put your cursor there. Right click and then click paste to insert your link: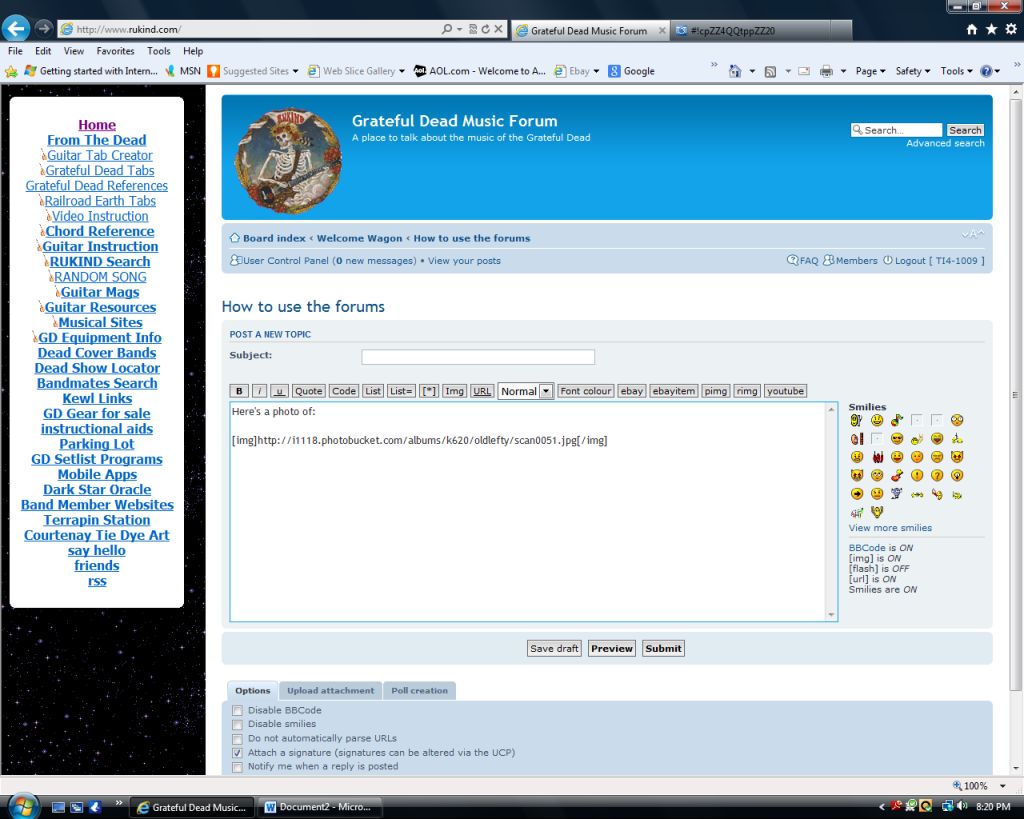 Step 5: Click "submit" (or preview to make sure it worked right) and your new post should have the photo embedded in it: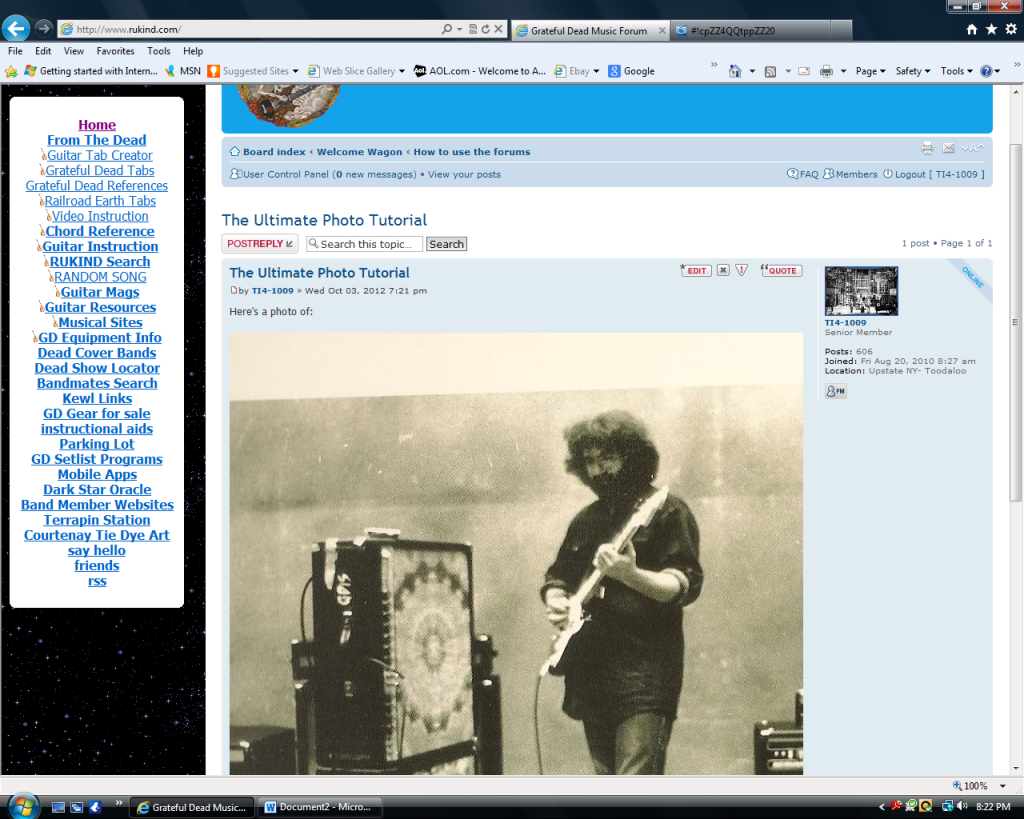 Hope that helps.
Moderators- is there some post threshold you have to get to before you're allowed to post photos?